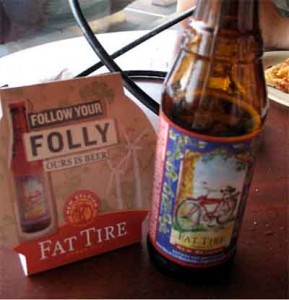 Local beer lovers will have another craft brew to choose from starting in August.
Last week, Henrico distributor Specialty Beverage signed a deal to bring Fat Tire and the family of beers from Colorado-based New Belgium Brewing to Richmond.
Specialty Beverage distributes other craft beers locally, including Dog Fish Ale and the Vermont beer Long Trail.
"The craft beer segment is probably the fastest-growing category in the entire alcohol beverage industry," said Michael Brazel, vice president of sales and marketing for Specialty's parent company, L. Knife & Son.
Brazel said he hopes to have New Belgium beer in convenience stores and supermarkets in late August. The first of the company's beers to arrive in Richmond will be Fat Tire.
Like other craft breweries, New Belgium is growing quickly. It has plans to expand its Fort Collins, Colo., facility. The company also said it is looking at an East Coast brewery and will likely decide on a location this year.