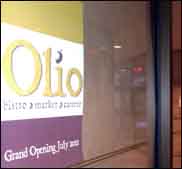 After trying for the past two years to open a lunch cart downtown, a local restaurateur has given up.
Instead, Olio owner Jason Savedoff will bring his European-style soups and sandwiches inside the office tower at 600 E. Main St.
"There were a lot of challenges trying to get a lunch cart in the financial district. The area is all but locked down," Savedoff said. "After two years struggling with the city, it was time to look for a brick-and-mortar location."
Olio, which was previously called European Market, has a location in the Fan near the corner of Meadow and Main streets, as well as a lunch cart that operates on the VCU campus.
Savedoff said he plans to open Olio Downtown on July 16 in the space that was previously Just Willies and briefly a cafe operated by Business Opportunities for the Blind.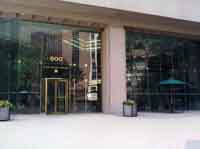 Savedoff said there was plenty of competition for the space, with the landlord considering 10 to 15 other operators to take over the restaurant space in the building's lobby. Tenants include mostly state offices and the Greater Richmond Chamber of Commerce.
"They decided there was nothing like our product in a reasonable walking distance," Savedoff said.
Olio Downtown will serve breakfast and lunch Monday through Friday and will also offer an ice cream bar and a gourmet salad bar with 50 items in addition to soups and salads. The dining room has seating for 150.
Savedoff will also use the new location to expand Olio's catering business.
"It is so close to all the business downtown, it will allow us to reduce costs and make deliveries more easily and quickly," Savedoff said.