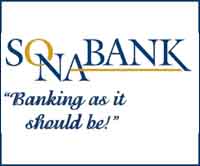 Banks across the state are going gaga for Richmond.
In the past four weeks, four banks have announced plans to grow their presence here. And now another Northern Virginia bank has struck a deal to purchase its first local branch from a struggling a Norfolk-based bank.
SonaBank, a $590 million institution owned by parent company Southern National Bancorp of Virginia, said it is buying the Midlothian branch of Gateway Bank at 13804 Hull St. Gateway Bank is owned by Bank of Hampton Roads.

Should the deal receive regulatory approval, McLean-based SonaBank will purchase the Gateway branch along with deposits valued at about $46 million and other undisclosed assets, presumably loans that SonaBank finds attractive. Neither party would disclose any other financial specifics of the deal, which is expected to close in the fourth quarter.
"We think it's a good market," said Rod Porter, SonaBank's president. "It's a different kind of a market than Northern Virginia, because there are actually companies that make things down there."
Porter said the bank will concentrate on going after local commercial loans, including SBA loans.
The bank already has a small presence here with a one-man loan production office in Bon Air. SonaBank's most visible local commercial loan, Porter said, is the Boathouse, a popular riverfront restaurant at Rocketts Landing.
The sale is part of a larger effort announced this month by Bank of Hampton Roads to unload 10 branches across Virginia and North Carolina in an attempt to cut costs as it digs itself out of massive losses from the past couple of years.
The company had said at the time that it would sell one of its five Richmond Gateway branches but did not specify which would be on the block.
Last week it sold its Charlottesville Gateway branch to Page Valley Bank in Luray, Va.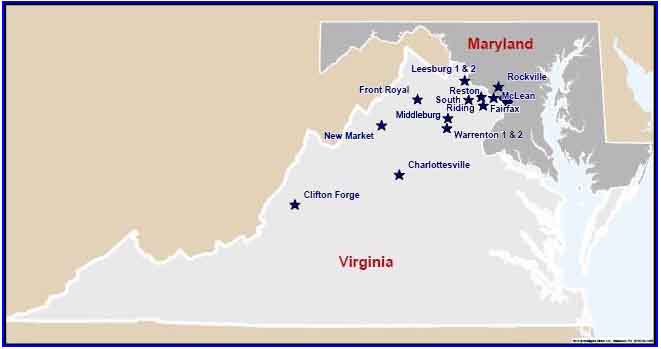 Bank of Hampton Roads became the proud owner of the five local Gateway branches in 2008 when its parent company, Hampton Roads Bankshares, acquired Gateway Financial Holdings.
Gateway had taken hold of the five branches that year when it acquired Bank of Richmond.
SonaBank is now the fourth out-of-town bank in the past month to reveal plans to open its first full branch or office in the Richmond market. It joins StellarOne Bank, Middleburg Bank and Chesapeake Bank.
Christiansburg-based StellarOne Bank recently revealed its intention for a large branch expansion into Richmond. Middleburg Bank of Northern Virginia said it will open its first Richmond branch downtown. And BizSense reported this week that Chesapeake Bank, headquartered in Kilmarnock, will initiate its operations here with a loan production office and an eventual full-fledged branch.
Porter said the rush by out-of-town banks to get into the Richmond market could have something to do with healthy banks trying to capitalize on the weaknesses of some of the local competition.
"Some of the participants there obviously have problems. That will help us," said Porter, referring to the handful of Richmond-based community banks that are struggling through loan losses and related regulatory scrutiny. Those constraints make it difficult for them to go after certain loans.
Although SonaBank will be a new bank in town, Porter and SonaBank CEO Georgia Derrico aren't strangers to Richmond.
They ran the former Southern Financial Bank, which had five Richmond branches and was ultimately acquired by Provident Bank in 2004. Provident has since been acquired by M&T Bank.
"We have long wanted to get back in there," Porter said.
The Midlothian branch will be SonaBank's 15th location. Porter said the bank expects to retain the existing employees at the Gateway branch.
Michael Schwartz covers banking for BizSense. Please send news tips to [email protected]