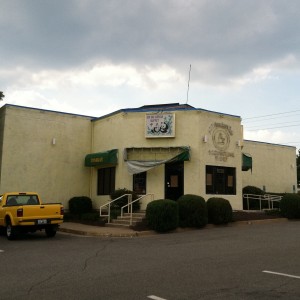 A popular Vietnamese restaurant is staking its claim on West Broad Street with the purchase of a new location.
Pho So 1, which for the last several years has been serving up bowls of beef noodle soup called pho from a converted house off of Horsepen Road, has bought the retail building at 9135 W. Broad St. for $1.2 million.
Glenn Thomason of Realty Design Group said he has been helping the owner of Pho So 1 search for a second location for about five years. Its first location is on Rigsby Road.
"It's been a long hunt," said Thomason. "The owner plans to fix it up on the outside and modernize the interior."
The 8,000-square-foot building was previously occupied by Sino-American Cafe, which has passed through a couple different owners that leased from the landlord Thomason said.
Another Vietnamese restaurant, Da Lat, is located in the shopping center next to the building.
Thomason has developed a knack brokering deals for other Asian food establishments as well. He negotiated the deal for the owners of Tan A market to buy a former Rite Aid on Broad. More recently he aided the owners of another Vietnamese restaurant called Vietnam One in their purchase of a building for a second restaurant called Huyhn's, also on Broad.
David Andrews of The Shopping Center Group LLC represented the seller, an entity called Saga LLC.