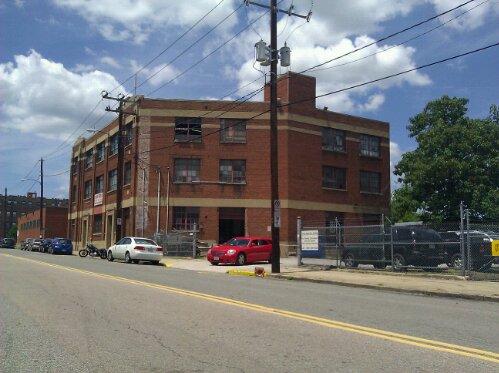 The Carver neighborhood is split on a proposal for a $35 million high density student housing project at 1200 W. Marshall St., and so is the city planning commission.
Following a public hearing yesterday, the commission voted 4-3 against a motion to approve the plan presented by Rhode Island-based developer Gilbane.
City planning staff did not reccomended approval because the project proposed too high a density level than what is outlined in the city's Master Plan for the predominately single family neighborhood.
Pictured is the Hajoca building, which would be rennovated and incorporated into Gilbane's proposed five story apartment project. The other industrial structures on the property would be torn down.
The project now faces a City Council vote Monday where a final decision on the proposal will be made.