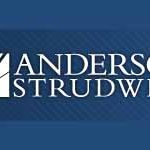 A Richmond-based investment firm has shut down two of its out-of-town offices.
In recent weeks, Anderson Strudwick closed its San Francisco and New York offices, each of which had only been open for about a year.
According to Don Newlin, chairman of Anderson Strudwick, the offices had no more than a handful of employees.
"They were small and weren't cost effective," said Newlin.
The employees that manned the two offices have been let go.
"We don't like to let anybody go. At the same time, the company wasn't going to be able to make any money on them, so we had to do what we had to do," Newlin said.
The locations were opened as part of a package deal that brought over employees and books of business from Jesup & Lamont, an investment firm that went bust in 2010.
Other offices and former Jesup employees came online at the same time in Chicago, Oklahoma City, Worcester, Mass., Northern Virginia and elsewhere. The company also opened an office in Tampa in April 2010 by snatching up employees from another collapsed brokerage, GunnAllen.
Anderson Strudwick, an independent investment banking, broker-dealer and investment advisory firm, was founded in 1948.
It went on a fairly rapid expansion plan during 2010. That expansion was carried out during the tenure of former chief executive Todd Newton, who left Anderson Strudwick in December after only a year on the job.