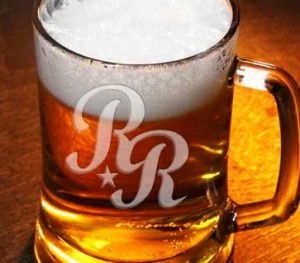 A two-and-half-year-old craft brewery in Roanoke has finally made its way to the capital.
Beer produced by Roanoke Railhouse has been picked up by Richmond-based Brown Distributing and is now available for purchase to local restaurants and retailers.
"We shipped beer to the Richmond market last Thursday for the first time," said Matt Machtay, head of sales and marketing and co-owner of Roanoke Railhouse.
The brewery started production in January 2009. It was founded by Steve Davidson, a real estate agent who was helping the owner of a former Dr. Pepper bottling plant find a tenant. Davidson himself decided to take the building over and start a brewery for himself.
Two years later, their beer is carried in more than 100 bars and restaurants in Southwest Virginia as well as the Raleigh, N.C. area.
Machtay said expanding to the Richmond market was a natural choice.
"We service Blacksburg, Virginia Tech, up to VMI and Lexington. A lot of the graduates and guys that went to school there have been looking for our beer back in Richmond," Machtay said.
Machtay said he isn't sure which Richmond establishments will be carrying the beer right away, but said that it will be making its way to Capital Ale House where a tasting event is planned for September.
Roanoke Railhouse decided to sign on with Brown Distributing to bring their product to Richmond. Brown also carries brews from locally-based Legend, as well as Starr Hill from Charlottesville.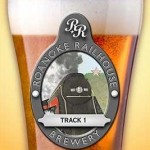 "The folks at Brown showed a lot of interest right off the bat. Once we started talking to them things came together pretty quickly," Machtay said.
Roanoke Railhouse's beer is being shipped in two different sized kegs, and 22 ounce bottles for retail sale. The brewery's flagship beer is an amber lager called Track One, which is joined by an imperial lager called Loose Caboose.
They also produce a seasonal beer, and will also be adding an imperial pale ale to its regular lineup later this year.