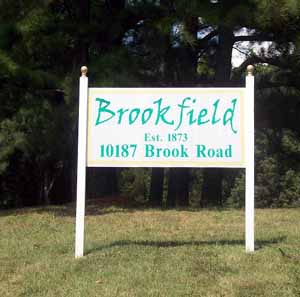 A 137-year-old Glen Allen nonprofit has shut its doors.
Brookfield Group Home, a rehabilitative facility for teens and young women, shut down in June.  The organization on Brook Road has been around since 1874, and until recently provided housing, counseling, transportation and other services to female youth with behavioral and emotional problems.
Executive director Tim Reading wrote in an email to BizSense that the nonprofit had ceased operations effective June 30. He would not comment further on why the nonprofit was closing or whether the residents would be transferred to another home.
Brookfield provided a residential program for girls 12 to 20 years old, a maternity and infant program for new mothers and pregnant teens, and an independent living program for girls 17 to 20.
Until September 2000, the nonprofit provided housing for men and women.
In 2004, Brookfield added an after care program to its services for residents that graduated from their programs.