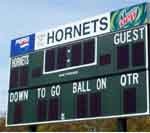 A longtime Midlothian basketball coach is hoping to build a business as a middleman between athletic organizations and sponsorship dollars.
Glenn Harper last week launched the first local franchise of Sports Image, a company that works as a fundraiser for high school teams and athletic programs.
"Facilities just don't have the money," Harper said.  "Uniforms and school boards are outdated, and there's no money being given to them."
"Most places just don't have the time or the resources," he added.
Sports Image sells ad space to local and national companies to sponsor a high school or recreational club and then uses the money to buy equipment for the organization's athletic programs. In return, the sponsors get some type of signage on the school's equipment.
For example, Harper said a sponsor could pay for a scoreboard that typically costs between $12,000 and $15,000. In return for their gift, they'd have their name displayed on the score board. Sponsors can also get free tickets to home games, an ad in the organization's program or a kiosk during the games, depending on what the school and sponsor work out.
Typically, professional fund-raisers charge a fee to conduct marketing services and take a percentage of the money they collect. Sports Image doesn't charge the schools but takes a cut of the sponsorship dollars they raise.
Eric Horstman, founder of Sports Image, said the money they make from the sponsorships varies, but it's usually between 20 and 50 percent of the revenue.
"We can do a revenue program for $1,000 for football helmets or $50,000 for a new football facility," Horstman said.
Horstman said most athletic organizations use booster clubs with events such as car washes, bake sales and other small-scale events to fund their programs.
"These are full-time parents doing part-time volunteer work, and they're looking at it from the consumer side," he said. "They don't make it a priority to go after sponsorships."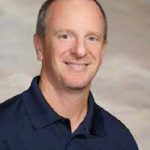 Harper said he's targeting sponsors from all levels, including parents and other residents affiliated with the school districts, mom-and-pop shops and other major local employers.
"We go to a school ask them to give us names of who they already have a relationship with," Harper said. "People who've given banners, or have invested in their programs, those people get first shots."
Harper said most of the organizations he's targeting are in Richmond, Charlottesville, Fredericksburg, Stafford and the localities.
He's working on his first project for a new football score board for Mathews High School in Mathews County, Va.
"I'm working to get sponsors in line," he said. "I'm reaching out to local folks first, and then local businesses and shops."
He's also working with Massaponax High School in Fredericksburg to get the school a new baseball field.
Once they get a sponsor on board to fund a certain project, Sports Image orders and purchases the equipment through national manufacturers and local vendors. The equipment is then delivered to the schools through the manufacturer.
Horstman said that 90 percent of the time his company orders the equipment, but on occasion Sports Image will send a check directly to the school to purchase equipment on their own.
Sports Image, which launched in 2002, began franchising two years ago. Harper's is the 14th franchise for the company and the first in Virginia.
Harper has coached middle and high school girl's basketball across Richmond over the past eight years. He said he saw a need matching amateur athletic programs with sponsors who might be willing to help foot the bill for equipment and facility upgrades.
"With coaching and being president of boosters, I've seen both sides," Harper said.
Harper came across Sports Image online and decided to give it a try. After investing a $25,000 franchise fee, Harper set up shop at the end of July and has big plans for the coming months.
"I would like to get in touch with every school in the district," he said.