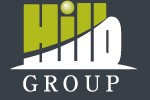 Armed with an eight-figure war chest, a local team of insurance industry veterans is going on a buying spree.
Glen Allen-based insurance broker the Hilb Group announced Thursday that it had acquired local insurance agency Venture Specialty Insurance for an undisclosed amount. It's the first move of what it says will be several in the next year and half as it spends a massive pile of cash.
"We are very much in growth mode," said Hilb Group CEO Bob Hilb. "There will be another deal we're going to announce on Monday."
The VSI deal is the Hilb Group's third acquisition since it was founded in 2009. But it is its first since it closed on a round of capital from a New York private investment firm.
In June, the Hilb Group, which buys and owns insurance agencies, sold a majority stake of itself to BHMS Investments.
Bob Hilb wouldn't say how much money his firm has at its disposal from BHMS, only that it is in the eight-figure range.
"Now we have the growth capital to go out and execute on our business plan," Hilb said.
The company is looking to fill what it sees as a void left by the exit from the insurance market of Hilb, Rogal and Hobbs, the former Richmond insurance giant that in 2008 was sold in a $2.1 billion deal to Willis, one of the biggest insurance brokers in the world.
"We got the notion that there was a real gap in mid-market insurance agency acquirers, which is what HRH was," Hilb said. "We thought there's a real opportunity to reconstitute some of the best practices of that business."
Upon its founding in 2009, the Hilb Group raised an initial round of capital from local investors and made its first acquisition in 2010.
Private equity groups then started banging down the door to invest in the company.
BHMS, the private equity investor, took a majority interest but let Hilb and his team stay on to run the company and hunt down acquisition targets.
The company will continue to seek out insurance agencies that focus mainly on employee benefits and property/casualty insurance for businesses. When the Hilb group buys agencies, it typically leaves the managers in place.
Hilb said there are plenty of agencies ripe for the picking. Partly, that's because the industry is aging. There are 38,000 insurance agencies in the United States, and the median age of their managers is 59.
"There's a lot of succession planning that needs to occur," Hilb said.
The company will look to stay mostly on the East Coast for now, including other possible buys in Richmond.
His company will waste little time in using the BHMS capital. Hilb said it will be fully deployed by the end of 2012 or early 2013.
As for how big the company might become, Hilb wouldn't show his hand.
"I'm not going to divulge what our revenue goal is," Hilb said. But he put it this way: The 100th largest insurance broker in the United States brings in about $18 million a year in revenue.
"We fully intend to be in the top 100 very shortly," Hilb said.
With the VSI deal, Hilb Group now has about 40 employees and offices in Simsbury, Conn., Bay Shore, N.Y., Rochester, N.Y., and Westchester County, N.Y.
VSI founder Jason Angus will remain president of VSI and is now also the Hilb Group's chief marketing officer.
The VSI brand will also remain for now, though the Hilb Group typically likes to have its brand take over eventually following a deal.