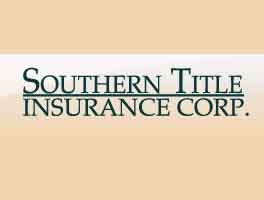 A locally based title insurance company with more than 90 years of history has stopped writing new policies and laid off its underwriting staff.
But Southern Title Insurance Corporation, which has offices downtown at Three James Center, will continue servicing current and future claims on existing policies.
The reason for the closure: a former Southern Title agent in Texas who embezzled escrow funds, according to Brad Dantic, general counsel for Southern Title's parent company, ALPS.
"We are working closely and voluntarily with the Virginia Bureau of Insurance to get our hands around what was an agent defalcation in the state of Texas that triggered substantial claims for Southern Title," Dantic said.
A defalcation in the title insurance industry refers to the embezzlement of escrow funds.
"Until we further appreciate the magnitude of those claims, we believe it is prudent to suspend operations," Dantic said.
Dantic said that Southern Title pulled out of Texas in 2008 and that the defalcation occurred over the years 2004 to 2006. Dantic said the individual is being investigated by the FBI for other criminal activities.
"It was something that occurred years ago, and we did not know about it when we bought the company," Dantic said.
Montana-based ALPS, a lawyer's liability insurance company, acquired Southern Title in 2008 for $2.25 million.
Dantic was unable to provide by press time the numbers of employees whose jobs were lost as a result of the suspension of new policies or the number of employees staying on. A member directory for the Virginia Land Title Association lists 14 underwriters at Southern Title.
Dantic said the claims department would remain intact and that there were sufficient funds available to service future claims.
Southern Title has an office in Knoxville that is similarly affected by the suspension.