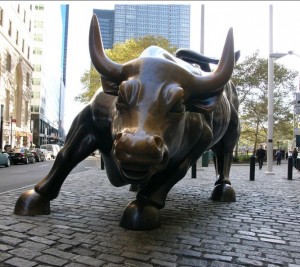 Apple REIT Six, Seven and Eight
A California investment firm has cut the size of the offer it made last week to buy shares from Apple REIT shareholders. MacKenzie Patterson Fuller is now seeking to purchase a total of 1.5 million shares of Apple REITs Six, Seven and Eight. That's a big difference from the 15 million it originally went after in its letters to the Richmond REITs' shareholders. MPF said it is reducing the number of shares it wants to purchase because it believes that it is unlikely to land more than 1.5 million shares.
Central Virginia Bankshares
Leslie Cundiff, a senior vice president, bought 183 shares at $1.08 each as part of a company stock purchase plan.
CFO Robert Eastep bought 459 shares for $1.08 each, also as part of the company stock purchase plan.
Eastern Virginia Bankshares
Eastern Virginia Bankshares' holding company named J. Adam Sothen as its new chief financial officer and principal accounting officer. Sothen succeeds Douglas Haskett II, who resigned effective Aug. 31. The company disclosed that Haskett left in order to take a job closer to his home. Sothen joined the bank in June 2010 as corporate controller and was previously controller for Norfolk-based Bank of the Commonwealth. Sothen has a bachelor's degree from Shepherd College.
Genworth Financial
Genworth named Amy Corbin chief financial officer of its retirement and protection segment. Corbin has served as the company's principal accounting officer since 2003. The company said it will conduct an internal and external search for Corbin's replacement.
NewMarket Corp.
Two lawsuits between NewMarket subsidiary Afton Chemical and Innospec Inc. will be settled and dismissed, the company disclosed. The settlement agreement was signed Sept. 13. Under the settlement agreement, Innospec will pay NewMarket approximately $45 million, payable in a combination of cash, promissory notes and stock.
Southpeak Interactive
The company disclosed that has delisted its stock. It said that "given its current financial condition and the current state of the economic environment within the industry in which it operates, the benefits of having publicly registered shares and filing periodic reports under the federal securities laws are outweighed by the associated costs." The company said that, should economic conditions and circumstances change, it might reevaluate this position.
Michael Schwartz is a BizSense reporter. Please send news tips to [email protected]