Tickets for this event are Sold Out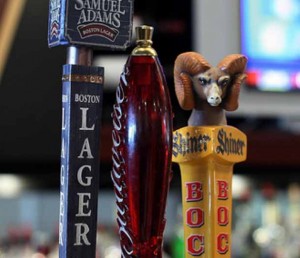 Richmond hasn't seen this much locally produced booze since Prohibition.
Wineries, distilleries and breweries have been popping up all over town, and Richmonders are soaking it up.
Join Richmond BizSense for the Business of Booze, which will highlight the power players in the burgeoning local alcohol industry and explore what's fueling its growth.
The event, to be held Nov. 16 at Capital Ale House's downtown location, will feature networking, a panel discussion and, of course, a little bit of the sauce.
The panel will feature five entrepreneurs whose livelihoods live and die by the tilt of the bottle. The discussion will delve into how the booze gets made, how it ends up in our glasses and what inspires these business people to succeed in the alcohol craft.
The panelists include:
Reid Brown, general manager of Brown Distributing, Richmond's largest beer distributor
Eric McKay, co-founder of Hardywood Park Craft Brewery, Richmond's newest brewery
David Cuttino, co-founder of Reservoir Distillery, a startup whiskey distillery
Mitzi Batterson, owner of James River Cellars, a winery in Glen Allen that produces 15 varieties of vino
Dave Gott, vice president of operations at Legend Brewing Company, Richmond's oldest and largest brewery
Will Snyder, a local radio personality and the host of Open Source, a local news program that airs on WRIR, will moderate the discussion. Snyder previously worked as a journalist writing about wine and lifestyle for the Wall Street Journal.
BizSense events aim to bring together our loyal readers — all engaged members of the local business community — with lively discussions and valuable networking opportunities.
Registration for the Business of Booze is open and limited to 150 attendees. The registration page can be found here. Register online for special pricing or pay at the door.