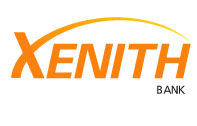 A dispute between a failed local bank and a bankrupt local homebuilder has made its way to federal court.
Xenith Bank is trying to collect on a loan made by the now defunct Virginia Business Bank to an entity once owned by Prospect Homes.
The case dates back to an $800,000 loan Virginia Business Bank made to Chamberlayne Road Associates LLC in 2007. The company defaulted on the loan in May 2009, and VBB sued the entity and Joseph Audi, then the president of Prospect Homes, who guaranteed the loan.
But just days after the suit was filed — and before VBB had a chance to collect — Prospect filed for bankruptcy.
Prospect was the first major local homebuilder to fall into bankruptcy at the hands of the recession. It filed for Chapter 11 bankruptcy protection in June 2009.
VBB was the first local bank to fail as a result of the recession. It was seized by regulators in August, and its assets were sold to Xenith Bank.
Now forced to unwind and collect on loans owed to VBB, Xenith filed the suit last week, asking the federal court to sort things out after Audi and Chamberlayne allegedly refused to repay the balance on the loan.
Xenith said in the suit that it has been unable to foreclose on the Hanover property that is tied to the Chamberlayne entity. With interest, almost $900,000 is owed on the loan, according to the original VBB suit.
Audi, according to Xenith's suit, maintains that because his former company had a liquidation plan that was approved by the bankruptcy court but not "accepted" by VBB, its claims and therefore Xenith's have been discharged.
Xenith's case argues that claims made specifically against Audi and Chamberlayne do not fall under claims made against Prospect.
Bill Baldwin, the attorney representing Audi and Chamberlayne, said his clients will be filing a response to the suit soon.
Xenith CEO Gaylon Layfield said the bank does not comment on pending litigation.
Xenith is being represented by Thomas W. Repczynski, an attorney with Offit Kurman in Maryland.
This isn't the first high profile collection that Xenith has taken on through acquisition of VBB. It also is working to collect on a loan that was part of bankrupt socialite Patricia Kluge's financial collapse.
Michael Schwartz is a BizSense reporter. Please send news tips to [email protected].