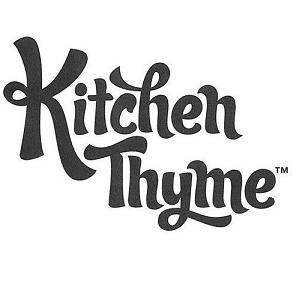 A former paralegal has a recipe to give local business owners and those without a place to cook some time in the kitchen.
Melissa Krumbein is about to open Kitchen Thyme, a space that has two kitchens and equipment that people can rent and use to cook for their families or host an event or party.
Krumbein has been stirring up the idea since December but recently leased a 3,500-square-foot space at 7801 W. Broad St. to hold this ready-to-go kitchen.
BizSense spoke with Krumbein to find out more about Kitchen Thyme and how she plans to get Richmonders cooking.
The following is an edited transcript.
Richmond BizSense: Describe your concept.
Melissa Krumbein: It is commercial kitchens for rent by the hour. It brings the consumer and commercial sides together. The front is a demonstration kitchen featuring Sub-Zero and Wolf  products. It's kind of like the Food Network kitchen, but anyone can use it.
The kitchen itself is 500 to 600 square feet. The party space is 1,000 square feet. The back kitchen is a restaurant kitchen of about 1,100 square feet for chefs, caterers and mass producers. That can be used by chefs for cooking demonstrations and lessons and people from the farmers markets.
For people looking to start their own business, it's a great test kitchen.
RBS: Where did the idea come from?
MK: I love to cook. I came up with concept in December and really thought about it in April and have been working on it since then. In our family, on my husband's side and my side, there are a total of 40 of us. I've held dinners and lunches at my home, and dinners are a little chaotic and crazy.
I was just out of space in my kitchen and thought, "Where is there a place to go cook?" I did some research and walked around farmers markets and asked people and got the response that, yes, this is needed.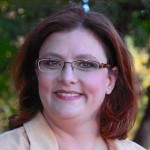 RBS: Is there anything else like it around?
MK: There are commercial kitchens you can rent in big cities like Dallas, Chicago and New York, but nothing like it here. There's a huge need in Richmond and in other cities. With commercial places, you have to have business licenses. At my facility, you don't have to have that. If you're just cooking for your family, you don't need to have a business license.
I have a couple of restaurant owners I've talked to, and at first I think they see me as competition until they find out a little bit more about it. It's a good idea: If your stuff breaks down, you have a place to come and cook. They can use it to do classes or when they want to do a private chef dining experience.
RBS: How do people rent the space?
MK: They will be able to book time online. They can rent it for four-hour increments. They must take a mandatory one-hour course beforehand. It's just a refresher course on the basics and to show everyone how things work, because they may not be used to the equipment I have.
RBS: What does it cost?
Mk: Pricing is as low as $25 an hour and as high as $37.50 an hour.
RBS: Do people bring their own equipment to cook with?
MK: I provide all the equipment. They have to bring their own food, but I have storage for them to rent so they don't have to bring stuff every time.
RBS: How have you marketed the business?
MK:  Mainly word of mouth and pushing farmers markets and home-based bakers. I've also been in contact with several caterers.
RBS: How much did you invest?
MK:  About $150,000.
RBS: What were you doing before this?
MK: I was a litigation paralegal for my husband's practice, Krumbein Consumer Legal Services. I did that for about 10 years. I'm now pursuing this full time.
RBS: How do you plan to grow the business?
I plan on franchising and licensing for other places. I'll see how well it goes, and then I'll look at other cities starting in Virginia and move from there.
RBS: When do you expect to have the business up and running?
I just got my demolition permit, so I'll knock down the walls and start building in a couple weeks. In the next couple of weeks, I'll have the website up, and I hope to be open before Thanksgiving or shortly after.