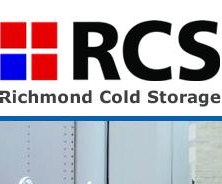 A 105-year-old Richmond company has traded hands again.
Richmond Cold Storage, a provider of refrigerated warehousing and logistics, has been bought by San Francisco-based investment firm Bay Grove Capital. Financial terms were not disclosed.
The outgoing owners, Atlanta Equity Investors, acquired Richmond Cold Storage three years ago from the Loughon family, locals who had owned the company for almost 50 years.
Michael McClendon, president of Richmond Cold Storage, said the company's management team would remain in place.
"Our current owners started thinking about their options," McClendon said. "From an employee standpoint and a customer standpoint, we decided to take a proactive approach. Instead of running a [sale] process, we sought out Bay Grove."
Bay Grove's specialty is in cold storage companies. It owns three, which operate facilities on the West Coast and in Texas and Georgia.
McClendon said the management team was able to get Bay Grove and Atlanta Equity to talk and see whether they could work out a deal.
"The opportunity for us in Richmond is to be their platform for the East Coast," McClendon said. "That's how we felt like we could fit in."
Richmond Cold Storage operates 57 million cubic feet of warehouse space in Virginia, North Carolina, Georgia and Alabama. Bay Grove's companies have a combined total of 130 million cubic feet.
The company has local facilities on the Southside and near Richmond International Airport.