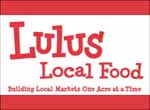 A growing online farmers market just got a big boost from the federal government.
Lulus Local Food received a $93,000 grant from the U.S. Department of Agriculture as part of a program to boost access to healthy, fresh and local food.
Lulus founder Molly Harris said the company would use the grant to create four new hubs in Virginia for distributing produce, meat and prepared products.
Lulus has two hubs in Virginia, the first of which was started in Richmond under the name Fall Line Farms. Customers order products from local farms on the company's website and pick up their order at one of 12 depot locations.
"The original hub we started in Richmond has grown tremendously," Harris said.
Fall Line started in 2008 with one pick-up location, 25 farms and 100 customers. Now 100 farmers sell products to thousands of customers through the Fall Line hub, Harris said.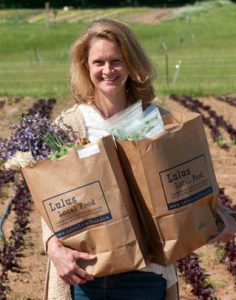 Before starting Lulus, Harris was the owner of Edible Garden, one of the first area restaurants serving meals made with locally sourced ingredients. After a five-year run, Harris closed the restaurant in 2009, citing the recession.
She then focused on expanding Lulus, launching Coastal Farms in April 2010 to serve Virginia Beach and Hampton Roads. About 100 farmers sell their goods through that program.
Harris said Lulus takes a small percentage of the producers' sales. Lulus also receives revenue from customer registration fees, which are $75 for the first year and $50 annually after that.
With the USDA grant — part of $9.2 million the Farmers Market Promotion Program awarded to 149 recipients — Harris plans to fund the strategic planning, business development and marketing to launch four more hubs.
Harris said she is still determining where the expansion markets will be.
Lulus's business model differs from many farmer markets, she said.
"Our goal is to get the best margin for the farmer," Harris said. "A lot of other markets purchase wholesale from the farmer for the lowest price and bring it back to their warehouse and redistribute. What we are doing is retailing and providing an online means for the producer to make a direct sale to the customer."