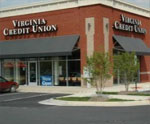 A pint-size financial institution will soon become part of the largest credit union in town.
Fifth Street Baptist Church Federal Credit Union, a 40-year-old credit union with less than $100,000 in assets, has asked for permission to be merged into Virginia Credit Union.
It's the second time in recent months that a small church-based credit union has sought to join a much larger peer. The likely reason: It has become difficult for credit unions of that size and of limited membership potential to compete.
In August, St. Paul's Baptist Federal Credit Union, which was down to assets of $374,000, merged into Henrico Federal Credit Union, a $119 million institution.
As credit unions go, it doesn't get much smaller than Fifth Street Baptist FCU.
It has 350 members, all members of the church, and about $63,000 in assets.
The credit union was founded at the church in 1970 to offer limited financial products to churchgoers. It has a volunteer staff and is only open a few hours a week.
Fifth Street Baptist initiated the merger with Virginia Credit Union, which with $2.1 billion in assets is one of the largest credit unions in the state, several months ago, according to VACU spokesman Glenn Birch.
"As we understand it, they really would like to provide their membership with some expanded services," Birch said.
Because of its size and its narrow field of membership, Fifth Street Baptist only offers small personal loans and basic savings accounts.
By joining Virginia Credit Union, Fifth Street's members will have access to 15 branches and a more extensive selection of loans and checking and savings accounts. The 350 members of the church credit union will join 206,000 members at VACU.
Staying competitive and staying solvent is a difficult task for tiny credit unions these days.
Fifth Street has been slightly in the red every year for the past few years and never turned much of a profit.
"It's increasingly difficult for the very smallest credit unions to meet the increased regulatory requirements," Birch said.
Fifth Street Baptist's members will vote on the merger Wednesday. If approved, the merger will be consummated Nov. 1, Birch said.
Michael Schwartz is a BizSense reporter. Please send news tips to [email protected]ichmondbizsense.com.