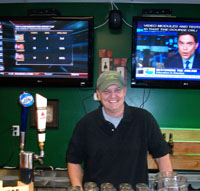 A longtime Shockoe Bottom restaurateur has gone back to his Irish roots.
Kyle Sinclair opened the Local Eatery and Pub last week next to Roxy Café on West Main Street.
Sinclair, who's originally from Northern Ireland, has been looking to open up an Irish pub here for the past year and a half.
"I like little bars," said Sinclair, 41. "A place where you can get a good pint or a jar of whiskey and some comfort food."
Sinclair describes the menu as Irish comfort food with an American twist.
He has brought on Jason Thrasher, formerly with Tarrant's Cafe, as head chef.
Sinclair said that the ABC license is pending but that the Local will be serving up cold ones by Dec. 1.
The 2,100-square-foot space at 1108 W. Main St. was once home to Mezza Restaurant, a hookah bar that closed in April after a fire.
The newly renovated space is decked out with photos from Sinclair's hometown and split into two rooms, one for dining and one a bar with seating for about 100.
Sinclair is no stranger to the restaurant scene. He's been running Richmond restaurants and bars for the past 25 years.
"This will be my 20th project," he said.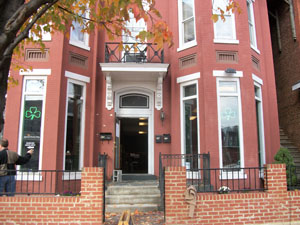 Before starting the Local, he ran nine Shockoe Bottom bars, including St. Somewhere, Liquid Assets (now Wonderland), Radius and Catch 22.
He sold out of Catch 22 in 2004. It closed a year later. After working at Comcast for about a year and then taking a year hiatus, Sinclair was pulled back into the restaurant scene.
In 2008, he started helping out at the Roxy Café and ended up staying on to help the owner run the place for two years.
But helping out wasn't enough. Sinclair wanted to have a place to call his own.
"This is what I'm meant to do, and I love it," he said.
He leased the space in August and has been working the past few months to get his pub up and running.
And Sinclair doesn't plan on keeping his business small.
"I'd like to build a few more throughout the city," he said. "I'm not planning on going anywhere."