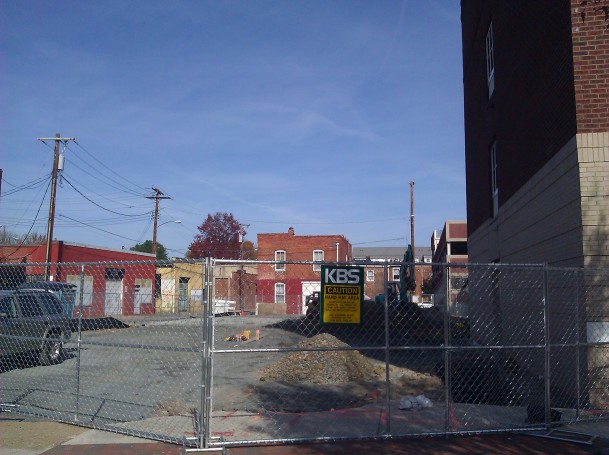 After more than a year of waiting, Virginia Commonwealth University has finally demolished a 19th century building it owns at 734-736 W. Broad Street.
The VCU Real Estate Foundation bought the building in 2010 for $600,000 to make way for an expansion of the student apartments at Broad and Belvidere. The building was built in 1889.
It was formerly occupied by the Common Groundz coffee shop.