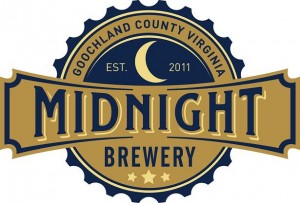 How do you know when it's time to turn a hobby into a business?
For Trae Cairns, 44, it was the moment he outgrew his tool shed.
"I started home brewing and fell in love with it," said Cairns, who by day works in IT and just launched Midnight Brewery in Goochland County.
At the urging of his wife, Debra, and further encouraged by friends drinking up his brew, Cairns in September leased a 1,200-square-foot office/warehouse on Granite Ridge Road in Goochland. The commercial space will accommodate his growing inventory of brewing supplies.
Cairns applied for a permit from the Virginia ABC to start brewing commercially and hopes to start producing in the first half of 2012.
"I am always brewing at night. That's how Midnight Brewery came about. I'd always be cleaning up around that time," Cairns said.
Cairns said he is starting out small, with a one-and-a-half barrel system that can produce up to 41 gallons in a single batch. Each batch takes five to eight hours.
By comparison, local startup Hardywood Park Craft Brewery has a 20-barrel system, according to its website. The launch of that brewery was funded by more than $1 million contributed by several investors. (You can read the RBS story on Hardywood here.)
Cairns didn't say exactly how much he has invested in Midnight but said everything has come out of his pocket with some assistance from family members.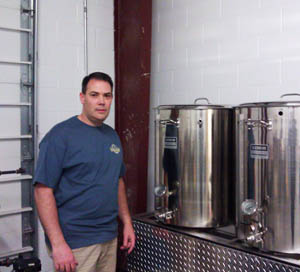 "We are what is considered a nanobrewery," Cairns said. "There is a lot of debate in the industry as to whether anyone can make money on this size system. I wouldn't be here if I didn't think my family could make some income from this. We are going to be a production brewery."
Cairns said he will start with two beers, but he is keeping the style under wraps.
He will be putting the beer in kegs, not bottles, which he will supply through a distributor to bars and restaurants. Cairns said he would start marketing the beer to establishments in Goochland and then the greater Richmond area.
He also plans to build out a tasting room in the front office of his brewery, where he can also fill large growler bottles for locals.
Midnight will join a growing group of local craft beer startups, including Hardywood and the fledgling Ardent Ales in Church Hill. Richmond's oldest brewery, Legend Brewing, has been around since 1994.
Tom Lisk, an attorney with Eckert Seamans who represents clients in the alcohol industry, said he has seen an uptick in the number of small breweries in the state over the past couple of years.
"We've seen that nationally craft has been the primary growth sector in the brewing industry," Lisk said. "People are seeing that customers are willing to go to craft beers, which suggests to a lot of entrepreneurs to start a local brewery."
Lisk said one obstacle startup breweries face is generating demand.
"The biggest challenge small brewers have is getting the attention from a distributor to put their beer in its portfolio along with more established craft beers," Lisk said.