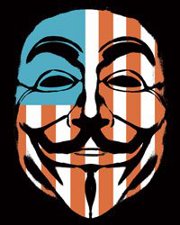 Masked revolutionaries didn't show up last weekend at local credit unions, but plenty of money-toting customers did.
The wave of new business was in response to Bank Transfer Day, a movement that hatched online on the coattails of the Occupy Wall Street protests and set Nov. 5 as the deadline for Americans to move their money from large national banks to credit unions or smaller financial intuitions.
Exact numbers from the day are difficult to come by, but local credit unions say the weeks leading up to that date turned out to be a small gold mine.
At Virginia Credit Union, a $2 billion local institution, new memberships for the first week of November were up 109 percent from the same period last year. New checking accounts were up 115 percent, according to spokesman Glenn Birch.
VACU gained 2,300 new members in October, an almost 60 percent increase compared with October 2010. New savings accounts were up 99 percent, and checking accounts were up 79 percent year over year.
Call Federal Credit Union, the second largest local credit union, said its rate of new memberships were up 27 percent in August, September and October leading up to Bank Transfer Day. That translates to about 200 new members a month. Its normal rate of growth during that period is 2 percent, according CFO George Kite.
New checking accounts were up 92 percent, compared to its normal 8 percent growth during those months.
The much smaller Argent Credit Union has opened 40 new accounts since Nov. 1, about half of which were opened on Bank Transfer Day. Add to that another 73 new members in October, and that's a decent get for Argent, which has just under 21,000 members, according to Argent President Rose Gilliam.
And all that came without any local credit unions specifically tailoring their marketing toward the big day.
"There were some credit unions that really played it up and they opened a huge amount of accounts," said Kite. "We didn't specifically pull this out and promote it as the day. Others did, and they were a lot more successful."
Nationwide, credit unions opened more than 40,000 new accounts on Bank Transfer Day, according to a survey by the Credit Union National Association, an industry lobbying group.
In addition to the buzz generated by Bank Transfer Day, due in part to the historical significance surrounding Nov. 5 (it's tied to a thwarted attempt by a masked crusader to blow up the British Parliament in the 1600s), credit unions also benefited from a botched attempt by the nation's biggest banks in recent months to charge for checking accounts and debit transactions.
The most high profile of those was Bank of America's attempt to charge $5 a month for customers to use their debit cards. The bank pulled back on the idea after public outcry.
"The Bank of America mismanagement of their message — that started the ball rolling for us," said Beverly Demayo, head of Partners Financial FCU, another local credit union that saw a noticeable uptick in members and inquiries from potential members during the Bank Transfer Day movement.
"I think there is a lot of dissatisfaction out there," she said. "The president of BB&T or Bank of America isn't going to come down to the lobby and talk to a member. We do."
The one measure that is hard to come by is exactly where all these new customers came from. Kite said that from what they've seen so far, the bulk came from Wells Fargo and Bank of America.
Going forward, the challenge for credit unions will be to keep the momentum going.
"The awareness for moving to local community institutions will push forward," Kite said. "And we're going to try to continue to capitalize on that."
Michael Schwartz covers banking for BizSense. Please send news tips to [email protected]