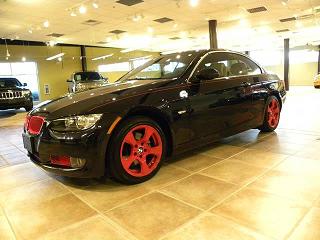 The former chief executive of a giant telecom company was looking for something with a little more flair.
Brad Evans, the founder and former chief executive of Cavalier Telephone, just opened Richmond Custom Cars, a custom car body shop and dealer on Brookriver Drive in Short Pump.
The 22,000-square-foot shop, located next to Tom Leonard's Farmers Market, sells customized used cars. It also upgrades with custom paint jobs, new wheels or whatever customers have in mind.
"Some people don't have time to customize their own car," said Evans.  "We'll design something to their specifications."
The dealership sells packages for new grilles and body panels, leather seats, interior work and sound systems. Evans said he has about 35 customized cars for sale in the showroom that people can buy, including a BMW, a Cadillac, a Nissan GTR, an Infinity, a couple of Hondas and a few SUVs, all in the $20,000 to $60,000 range.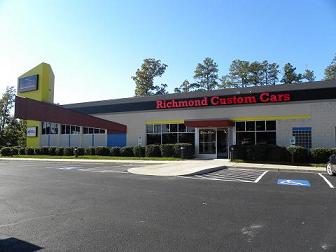 The shop can also design cars for the sports fanatic.
"We have a Hokie car. We took an SUV and painted it to match the Virginia Tech colors," he said.
Evans said cars touting a pro or college sports team are becoming more common.
"It's the bigger colleges that do this," he said. "The bigger the school and the bigger the fan base, the more they get into it."
Services at the shop typically cost $1,000 to $6,000, Evans said.
Richmond Custom Cars offers three packages on its site. The cheapest  ranges from just under $5,000 to $5,800 for custom wheels, a grille, new tires, two-tone leather seats and new floor mats.
Higher-end packages range from $8,450 to $14,000 for paint jobs, body stripes, GPS navigation and speakers.
"It's much cheaper than buying the same car new," Evans said.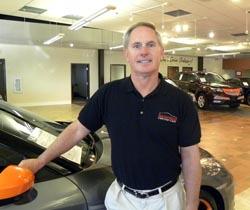 Evans made the move to the car business after Cavalier Telephone was acquired in 2010 by Paetec, Inc. He founded Cavalier in 1998.
"I always loved cars when I was in high school," he said. "After we sold Cavalier Telephone, I decided I wanted to get back into something that was a little bit more fun."
He started looking for a location for the shop during the summer and in August purchased the former Capital Flooring and Tile building, which closed last December.
The dealership ran a soft opening for a couple of weeks and had its grand opening last weekend.
Evans said the business is in the process of adding a service center to offer body work and maintenance. The center is expected to be open early next year.