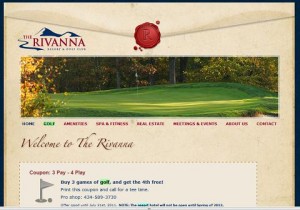 A Central Virginia golf course has closed for business, another apparent victim of bad timing, the recession and the glut of golf courses nearby.
The Rivanna Resort and Golf Club, a fledging golf and real estate development in Palmyra, Va., shut down about six weeks ago, according to several employees at neighboring golf clubs and others familiar with the course's status.
Only parts of Rivanna's website are active, and its phone number has been disconnected.
Neither owner and managing partner Phil Carrow nor Rivanna spokesman Mark Glickman returned messages seeking comment.
According to archived versions of its website, Rivanna marketed itself as "Virginia's newest crown jewel," boasting championship golf, a spa, an equestrian center, an art school and other amenities.
It was anchored to a real estate component that never got off the ground. Plans called for an 88-room hotel, 254 home sites and a 75,000-square-foot commercial town center.
Many of those other amenities, most notably the real estate development, never materialized.
The golf course, which sits about 20 miles from Charlottesville and 45 miles from Richmond, was formerly known as Laurel Ridge. Carrow bought it with plans to modify it to incorporate the resort and residential developments.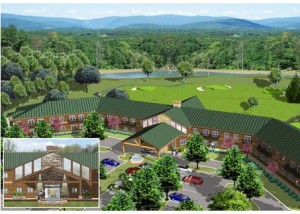 The course was to undergo a facelift beginning in 2008. Golf course architect Ed Carton, who lives in Lynchburg, was to design the changes.
But the real estate stalled, and the facelift didn't happen. The course operated in the meantime as a public course.
Rivanna had remained open until it recently shut down for the winter season with its future in question, said Brian Vincel, general manager of Spring Creek Golf Club, a competitor course nearby.
There are no plans to reopen the course, according to Vincel and several others familiar with the situation.
"It's a saturated market," Vince said of the golf industry in the area. "There are a lot of courses out there, a lot of choices. And maintenance on a golf course is not cheap."
Michael Schwartz is a BizSense reporter. Please send news tips to [email protected].