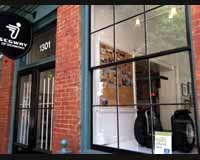 Richmonders were treated to all sorts of big, strange and juicy stories in 2011. Among the most fun was the NCAA Tourney Fever that sent Virginia Commonwealth University to the Final Four and the University of Richmond to the Sweet 16.
There were also huge stories in business as we dug deeper into the most innovative startups and the feuds and failures at long-established companies. Below, we recount the most popular business stories of 2011.
Chopt down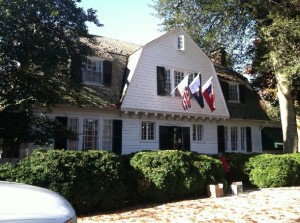 No story captivated RBS readers' attention quite like the rapid fall of socialites Allen Mead and Mary Rutherfood Ferguson. RBS broke the first story in April, when the couple — who were donors to charities such as the Richmond Symphony and the Virginia Historical Society – filed for personal bankruptcy.
Then the story rapidly snowballed: The couple admitted to the bankruptcy court that they lied in bank loan documents about their net-worth in order to secure millions in loans.
Perhaps most unusual, the couple lived beyond their means: they were burning through $20,000 a month and still donating thousands of dollars. Within a year of the filing, the court saw to it that the contents of their house on Three Chopt Road were sold at auction. Their business holdings, such as a rug-cleaning company and real estate assets, were also sold.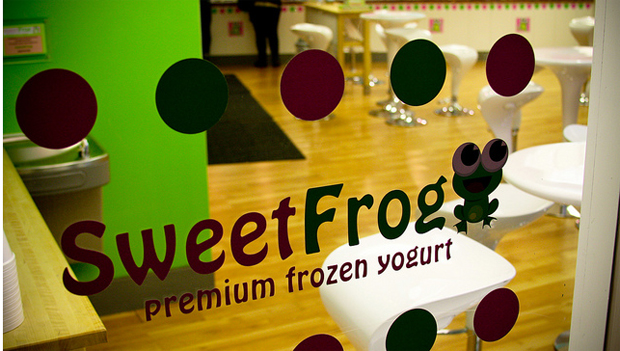 It taste so good when it touches your lips
The second most popular story of 2011 was a Q&A with Derek Cha, the man behind the frozen yogurt craze. He started Sweet Frog in 2009 and spoke with RBS in May about his rapid expansion. Cha now has more than 30 locations in the Mid-Atlantic. And a big part of the on-going story is all the competitors popping up, including Beriberry, and Yapple. The Q&A was one of our most trafficked stories of the year and the Frozen Yogurt beat continues to generate a ton of comments.
It'll be interesting to see how many frozen yogurt shops Richmond can support. Look for more coverage on that in 2012.
Give us your shares or we come after your wife
Developer Hank Wilton's 2010 bankruptcy filing was seen as the ultimate sign of the times and a lesson that even the biggest players in homebuilding were not immune from the wrath of a sour economy. But the story took an unusual twist in 2011, when RBS reported that Wilton Companies board members Rich Johnson and Rodney Poole were trying to squeeze Hank Wilton out of the company by buying his debts. "Either I had to sign it exactly the way they wanted or they were going to pull the deal and put my wife into bankruptcy, and I didn't want to do that to her," Wilton said. (You can catch up on the story here and here. )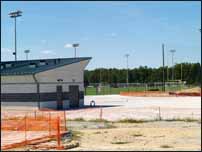 Field of broken dreams?
Stories about Chesterfield sports complex SportsQuest were some of the most clicked and commented on in 2011.
After several years or rosy projections and flashy renderings, the project ran into some hiccups in 2011. The facility hosted some tournaments, such as a women's lacrosse event in the summer. But without an indoor place to play, the arena football team Richmond Revolution folded. And SportsQuest had trouble paying its employees and vendors, some of whom talked to RBS and others whom filed mechanic's liens. SportsQuest founder Steve Burton has often told media outlets that he is close to raising a huge round of financing that will put the project – which has stalled for the time being – back on the fast-track.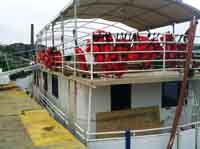 The S.S. Pluck
No story exemplified entrepreneurial moxie quite like Mallory. And perhaps no story was as fun to cover. The seafood restaurant was about to open aboard a 74-foot boat docked in the James River. But then came Hurricane Irene in August, lashing the boat with rain and waves and putting a hole in the vessel. She sunk to the bottom of the James. But the owners resurrected the boat from its watery grave, and are putting their dream of a floating eatery back on track.
Slammer Time
Justin French was the story of 2010 – remember how it all started with his public feud with Markel included some explicit graffiti and then Feds raiding on his office in Shockoe Bottom? But the conclusion didn't come until 2011, when in May he was sentenced to 16 years for tax credit fraud. In 2011 he and his wife also filed for bankruptcy. Still unknown is how much will local banks recover of the millions they lent him for historic tax credit projects. And what happened to all the cash?
Bagging the White Whale
BizSense broke the biggest economic development story of the young decade: Amazon is putting two warehouses here (one in Chesterfield and one in Dinwiddie) and investing $135 million to create 1,350 jobs.
And the best part for Richmond shoppers – there is still no sales tax when you order from the internet giant. Plus stuff may get to you house even faster. You can read about how Amazon was lured here in an RBS story here.

Too much debt:
Each of these bankruptcies was a big story, but in order to not totally bum out everyone before the new year, we're putting all of them in one: Dominion Club, State Fair of Virginia, Roseland, the failure of Virginia Business Bank and RoomStore. The Dominion Club saga was one of the most read stories of 2011.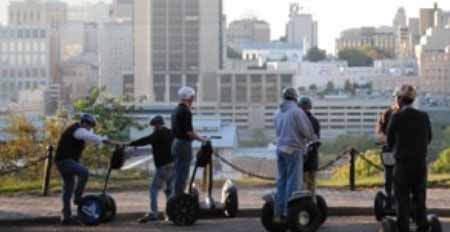 Death by a thousand paper cuts
Each week we run a list of business-related lawsuits filed in area circuit courts. And each week there are what appear to be frivolous suits. But for Segway of Richmond, those lawsuits spelled a death sentence, and one of our most commented-on stories.
In October we reported that owner Buck Ward was shutting down his Shockoe Bottom Segway tour business because he could no longer find an insurance carrier. The reason for that is he'd been sued three times by patrons who claimed they fell off the machines through no fault of their own. So he's moving on to the trolley tour business.
Please check back tomorrow as we recount the top deals of 2012. And please send news tips to [email protected]