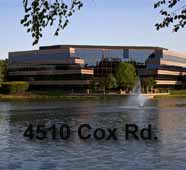 Yesterday we looked at the most viewed stories of 2011. Today we focus on the Top Deals of the year, including two valued at $100 million each.
1. The biggest-dollar deal belongs to Lingerfelt Development, which in May paid about $100 million for a 900,000 square-foot portfolio of 14 buildings from Liberty Property Trust. In August, Lingerfelt added one more building at Glenside.
Lingerfelt and Liberty have a history. In 1995, Lingerfelt sold itself to Liberty. Alan Lingerfelt, now in his mid-50s, had worked locally for Liberty for 12 years until he retired. He then re-launched Lingerfelt Development.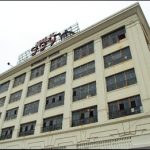 2. Midlothian-based commercial real estate firm Rebkee went on a buying spree in 2011. The firm bought the Interbake cookie factory near The Boulevard for about $6 million with tentative plans for apartments. Rebkee also bought the 273,000 square-foot former Wyeth plant that is visible from Interstate 95.
3. Diversified Realty Ventures and Markel/Eagle paid $12 million for Deep Run III, a 380,000-square-foot former Circuit City office building.
4. Speaking of a former Circuit City building, major local employer and global travel insurance firm Mondial Assistance leased first four and then all five floors of Deep Run I, the former Circuit City headquarters in western Henrico. The building is currently empty, but Mondial plans on moving in toward the end of 2012.
5. Innsbrook-based web development company Ironworks announced it was being sold for $100 million to a Northern Virginia company.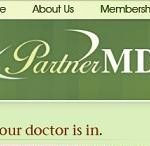 6. Over the summer Markel Ventures gobbled up PartnerMD, which for eight years had been building a business of concierge medicine, where patients are given their doctors' cell phone numbers. In 2011 Markel Ventures also snagged WI Holdings, a privately held Pennsylvania company that manufactures and sells tanker trailers for big rig trucks that haul gas and liquids.  And in January Markel Ventures bought a stake in Diamond Healthcare Corp., which is also based here.
6. In July, N.C.-based Paragon Commercial Bank pulled out of Richmond and sold some of its loan portfolio to Xenith Bank.
7. In 2011, two Richmond-based financial industry firms were sold. Alabama-based Sterne Agee announced in October that it was buying Richmond-based Anderson Strudwick, a broker/dealer that had been looking for a suitor for several years. Also, Richmond-based Dorsey Wright & Associates was acquired by Falfurrias Capital Partners, a private equity firm founded by the former CEO and CFO of Bank of America. Boxwood Partners, an investment-banking firm headquartered in Shockoe Slip, advised Dorsey Wright on the deal. Boxwood also bought in on the action, buying a minority stake of DWA.
Aaron Kremer is the BizSense editor. Please send news tips to [email protected]