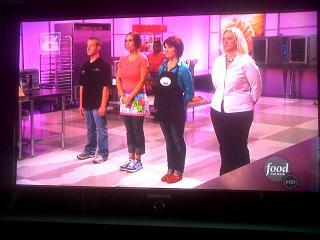 Frostings, a  Short Pump cupcake bakery, took 2nd place on Cupcake Wars, a realty show where bakers vie for $10,000 and a chance for their sweets to appear at a culinary event.
The episode, which aired Jan. 1, featured four cupcake bakers competing in three elimination challenges. The winner will have their cupcakes showcased at the Los Angeles opening of the Broadway musical Wicked.  The teams had two hours to make 1,000 cupcakes.
Frostings made a Hummingbird cupcake adorned with monkey wings, a Tiramisu cupcake topped with a wand, a Mexican Hot Chocolate topped with the scorcery book and a dark chocolate port cupcake topped with the hat of the Wicked Witch of the West.
The cupcake shop on West Broad Street is selling the Cupcake Wars-themed sweets in their shop though the end of the week.
Matt Fraker, the owner of the shop, auditioned last spring for the show. The "Wicked" episode will air again on Food Network Jan 4. at 3 a.m. and Jan. 10 at 8 p.m.