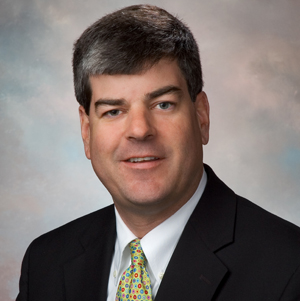 For the first time in nearly three decades, one of Richmond's oldest and largest independent investment firms has a new president.
Davenport & Company yesterday named Lee Chapman as president and COO.
Chapman, 42, takes the reins from longtime leader Coleman Wortham III, who will remain CEO and has also been named chairman, a position long held by Henry Valentine.
Wortham had been the firm's president for 27 years.
"I'm 65 soon to be 66," Wortham said. "Businesses always need to have a succession. So he's our succession plan."
Chapman will lead a firm with 419 employees and 15 offices in Virginia and North Carolina. The firm generates annual revenue of more than $100 million, Wortham said.
Davenport was founded in 1863 and is headquartered downtown in One James Center, where it occupies five floors.
Davenport spent the last year or so grooming Chapman for his new role.
"He didn't know it, but I've been looking at him for a couple of years," Wortham said.
This is the second recent promotion for Chapman, who was appointed the head of retail sales at the firm in September.
In his new role, Chapman will run the day-to-day operations of the company and said he'll still be seeking advice from Wortham and Valentine as he learns the ropes.
"Both are still here and working and will be good a source of counsel for me," said Chapman, who has worked in Davenport's asset management group since 1995.
Chapman grew up in Richmond and graduated from the University of Virginia. Prior to Davenport, he worked at Nations Securities in Atlanta, a predecessor of Bank of America.
The bulk of Davenport's revenue comes from its wealth management and investment advisory practice. But it also has investment banking and public finance arms.
Wortham, whose family members have continuously worked at Davenport since 1863, said he will eventually relinquish the role of CEO to Chapman as well.
"I'll just go on back to being a financial adviser," he said. "I just want to stay here and do my thing."