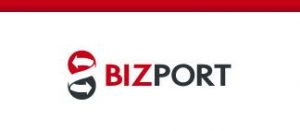 When it's time to make a deal, Bizport is usually the one doing the acquiring.
But when a Texas company called and wanted to buy a piece of Bizport, the Richmond-based document services and logistics firm found itself on the other side of the table.
The company sold its courier, logistics and delivery division to Prosper, Texas-based JW Logistics in a deal that closed on Dec. 30.
The division owned trucks and employed drivers to deliver all manner of hard goods.
Financial specifics of the deal were not released. Bizport CEO Robby Peay said his company did take an ownership stake in JWL as part of the transaction.
Bizport was represented in the deal by Avitas Capital, a local investment banking firm whose owners also own a stake in Bizport.
Bizport had run its courier and logistics division since 2005. It accounted for 25 percent of the company's revenue, Peay said.
Peay, who took over as Bizport's CEO in early 2011, said he has big plans for the money the company received from the deal to offset the loss of revenue.
"We're looking at acquisitions that would replace or exceed that [25 percent]," Peay said. "This frees up capital for us to do acquisitions and we're currently looking hard at a couple right now. We're definitely in growth mode."
Bizport has made about eight acquisitions since 2002, most recently gobbling up a reprographics company in Virginia Beach in November.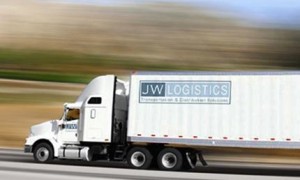 The deal with JWL came about after Bizport's logistics division landed a few prized clients, the names of which Peay did not reveal.
Word spread around the industry among companies that coveted those customers.
"We started getting contacted by various larger strategic folks in the business," Peay said. "JWL was one of those companies."
Ralph Embree, general manager and vice president at JWL, said he heard from others in the industry that Bizport might be open to a deal.
JWL specializes, as Embree puts it, in "Moving three-dimensional stuff that's big."
It makes deliveries for distributors in the furniture, construction and food industries.
"It was a very good deal for both of us," Embree said. "Part of the reason it went so well is both companies saw big upside."
When Peay says the deal with JWL came together quickly, he's not exaggerating.
"We met with them for the first time on Dec. 13 and we closed the transaction on Dec. 30."
The deal gave JWL trucks, employees, the prized book of business, and a Bizport warehouse on Leigh Street in Scott's Addition.
"All of our employees who wanted to stay had a home with JWL," Peay said.
Eight operations' employees and about 40 drivers ultimately jumped from Bizport to JWL, which in total has roughly 250 drivers and about 40 operational staff.
Bizport still has about 50 employees working in its document services division.