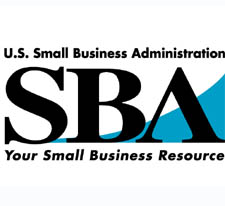 As 2011 wound to a close, there was a sizeable drop in borrowing among Virginia small businesses from Small Business Administration loan programs compared to the end of 2010.
Small businesses borrowed $54 million through the Richmond office during the fourth quarter of 2011, according to SBA figures.
That's down more than $30 million, or 36 percent, from the same period in 2010. Either fewer Virginia small businesses went to through SBA programs for cash or fewer were approved for loans.
Forty-seven lenders made a total of 133 SBA loans to small businesses in the state during the period between Oct. 1 and Dec. 31, 2011, which is the SBA's first fiscal quarter.
By comparison, 118 lenders made 214 SBA loans totaling $85 million in the fourth quarter 2010.
The most active SBA lender in the state was BB&T. It made 25 SBA loans totaling $3.22 million during the fourth quarter of 2011.
Wells Fargo, SunTrust, Suffolk-based TowneBank and Union First Market Bank rounded out the top five.
The bank that dished out the most money in SBA loans to Virginia small businesses during the quarter was Georgia-based First Chatham Bank. It made four loans amounting to $6.03 million.
SonaBank, a northern Virginia bank that recently opened its first branch in Richmond, followed First Chatham with 3 loans valued at $5.32 million.
Other local lenders that made SBA loans during the fourth quarter included Essex Bank, Peoples Bank of Virginia, and New Horizon Bank, upstart bank in Powhatan.
SBA loan volume in the agency's Virginia district has slowly been creeping back toward its pre-recession levels.
During the Richmond SBA's 2011 fiscal year, which ran from Oct. 1 2010 to Sept. 30, 2011, 629 loans were made through the SBA Virginia District Office in Richmond. Those loans totaled $214.97 million.
That dollar amount was an improvement from fiscal year 2010, when 737 loans were made from the Virginia district for a total $174.45 million.
The office's loan volume bottomed out during the recession in 2009 when around $153 million was borrowed.
The pre-recession figures from fiscal year 2008 reached $235 million.