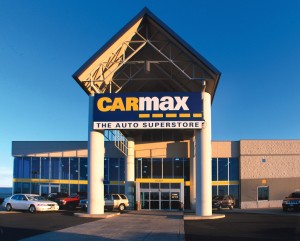 CarMax announced Monday that it is looking to add almost 1,000 new positions.
The company, headquartered on Tuckahoe Creek Parkway, said the 965 positions will be added at its locations across the country to satisfy seasonal staffing needs.
CarMax has 107 used car stores in 52 markets and more than 13,000 employees.
Most of the positions will be in sales and service at its retail stores.
The company did not specify how many of the jobs will be in the Richmond market. The company has two retail locations in Richmond, in addition to its headquarters here.