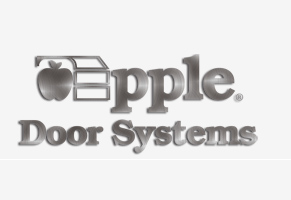 Dan Apple said it was just his time.
This year marked 33 years since he took over his family's door installation and service company, Apple Door Systems.
So when three of his employees offered to buy the company, which Apple's father Hubert founded in Richmond in 1973, he accepted the deal.
"It was time for me to move on and turn the reigns over to younger folks with fresh ideas," said Apple, 56. "Like an old ball player – if you hang around too long you start embarrassing yourself."
The deal closed Jan. 1
What started as a small one-shop door repair business in Richmond 38 years ago grew to have eight locations around the state and $11 million in annual sales at its peak. It installed front doors, garage doors, storefront doors – you name it, Apple said.
"We grew this little one horse show into a pretty good size company," Apple said.
Today it has locations in Chesapeake, Williamsburg, Waynesboro, Fredericksburg, and Richmond on Pocoshock Boulevard, just off Hull Street Road.
Long time employees Shannon Davies, Scott Rast and Tammy Vreeland are now the owners of the Richmond location. Their purchase marks the first time in nearly four decades that a member of the Apple family isn't working at the company.
Hubert Apple sold his interest years ago. And Dan's wife, Sandy Apple, had been the company CFO and accountant.
"It was kind of emotional and sad to see it go out of the family," Apple said.
Each of the remaining locations is separately owned, having also been sold to employees over the years, Apple said.
"I figure it was easier to train my next partner than train my next competitors."