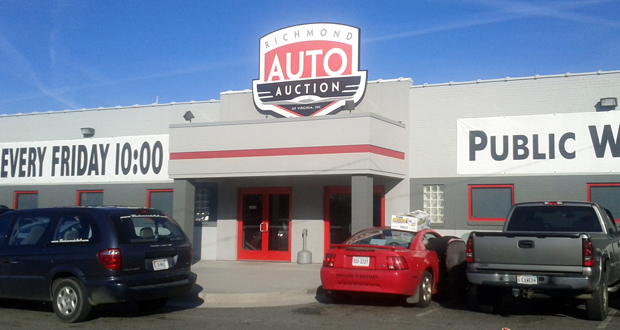 Jeff Schuler likes to think of his business as a bellwether for the economy.
When he sees a lot of bank repossessions coming on the lot at Motley's Richmond Auto Auction, the economy is tanking. But when the new car trade-ins start rolling onto the auction block, the economy is revving back up.
If he's right, the Richmond economy is slowly but surely dusting itself off.
"When things bottomed out, we were maxed on repos," said Schuler, who heads the sales and marketing shop at the auction. "It hasn't been a complete shift, but we've definitely seen more new car trades."
Schuler said that there is a bright spot in the auto industry now that car dealers are taking more trade-ins from customers who are buying new cars. Some of those trade-ins end up at Motley's, which is paving another five acres to accommodate the increasing number of cars it see each week.
The Richmond-based auction house is also adding a fourth lane to their building at 3600 Deepwater Terminal Road that will accommodate busses and boats.
Schuler said that the auction sells between 350 and 400 cars each week and that they sells out in about two hours when they run the auction each Friday.
The auction, which has been in its current location for five years, sells everything from Mercedeses seized by the FBI to Chevy Tahoes used by the Virginia Department of Game and Inland Fisheries.
On the block this Friday is a $75,0000 Cadillac CTS-V and a fleet of police-modified Crown Victorias that are being retired.
"There is something for everybody," Schuler said. "There is the Bentley and the Ferrari, next to the 1988 Pinto."