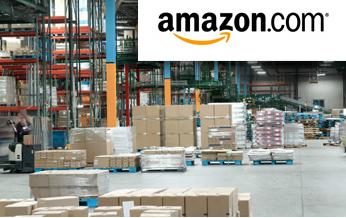 The news that Amazon was opening distribution centers in Chesterfield and Dinwiddie didn't thrill everyone.
To brick-and-mortar retailers, Amazon is the Galactic Empire of competitors. But the Alliance for Main Street Fairness wants to play the Rebel Alliance and is pushing back with a full-page ad in the Richmond Times-Dispatch and a campaign aimed at forcing Amazon to collect sales tax from Virginians.
According to Rob Shinn of Capital Results, a Richmond public relations and lobbying firm that represents the Alliance for Main Street Fairness, Amazon found a way to get around collecting sales tax by tinkering with their corporate structure. The retail giant doesn't technically have a "physical presence" in Virginia, which would require them to collect sales tax, because their distribution centers run as a separate entity.
"This is clearly designed to skirt the intent of the [sales tax] law," Shinn said.
Retailers argue that this gives Amazon a competitive advantage because retail stores have to collect sales tax and that makes items more expensive, even though users are supposed to include online shopping when they file their end-of-the-year taxes.
Amazon did not return a call seeking comment.
This isn't a new issue for Amazon. Some states have successfully challenged this corporate structure. Most recently, Indiana announced a deal with the company that requires it to start paying sales tax in 2014.
That came after Simon Property Group, which owns Virginia Center Commons in Glen Allen and the massive Pentagon City mall in Arlington, filed suit.
Indiana estimated Amazon's policies were costing the state about $20 million per year in tax revenue.