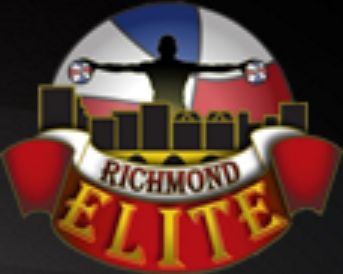 No one ever said running a professional basketball team in Richmond would be easy.
But a 53-year-old local law firm employee is giving it her best shot.
Joyce Patterson is the new owner of the Richmond Elite, which is two months into its inaugural season in the resurrected American Basketball Association.
It was at an NBA playoff game in Orlando a few years back that Patterson, a paralegal and office manager at Carytown law firm Godwin-Jones & Price, first thought about owning a basketball team.
She says she thought, "Why can't I have this?"
Patterson is no stranger to the hard court. She played point guard at Varina High School, and her two sons both played high school ball.
"Basketball is in my genes," she said.
She took the leap and bought into the ABA in November.
"It's just been work, work, work to this point," Patterson said. "Starting this up from the bottom floor has been a challenge."
Patterson's venture isn't Richmond's first go-around with the ABA.
In the 1970s, when the original league was in its heyday, the Virginia Squires played many of their games in Richmond. That team helped produce future NBA Hall of Famers Julius Erving and George Gervin. A Richmond ABA team called the Ballerz also played in the late 2000's before folding.
The ABA eventually merged some of its teams into the NBA and the league went dormant until about 2000. A new ABA was launched in 2000, but fizzled out again about 2005.
That's when Joe Newman got a hold of the league and crafted a business model that has sustained it thus far.
That model helps fledgling owners like Patterson get a foot in the door.
The league's previous management was charging teams $75,000 to $100,000 for franchise fees.
Newman says he cut that down to a one-time $10,000 fee that the league will also help finance for new owners.
"You don't have to reach deep into your capital in order to own an ABA team," Newman said. "I didn't want to put the teams in a large hole starting out."
If a team does it right, Newman said, they can operate for $75,000 to $100,000 and make $150,000 to $400,000 in profit a year.
The league, now headquartered in Indianapolis, has 70 teams across the country. Newman's partner in the league is Dick Tinkham, one of the original founders of the original ABA.
Each team keeps all its revenue and sets its own prices for tickets and player salaries.
The league makes money from national sponsors and merchandise.
The league is profitable, Newman said.
"It's not the NBA or Major League Baseball, but it's doing fine."
Of course, a few teams struggle.
"There is turnover," Newman said. "Is it bigger than other industries? I don't know."
Team owners include business people, former ball players, pastors, attorneys and a former college basketball player's grandmother, Newman said.
"We created a business plan that makes the operation of a team not only affordable, but revenue driven, rather than capital driven," Newman said.
"Then we'll hope owners execute that plan. And that's probably the most difficult part. Some do it beautifully and are successful. Some don't."
Patterson has been a good owner, Newman said, "but it is their first year so they need to understand how important it is to establish relationships. They have a lot of work to do."
Most of the players are picked from local talent: those who played in area colleges but didn't get drafted or picked up by pro teams overseas.
"Virginia has excellent colleges and excellent players, so it's not difficult to put together a good team," Newman said.
Games are played on the weekends and are within a few hours drive of the team's home base. And there's a reason for that.
"Most players live at home and have jobs. We can't have a league and have road trips where they miss work," Newman said.
The Richmond Elite's roster includes Brandon Rozzell, who played on VCU's Final Four team last season.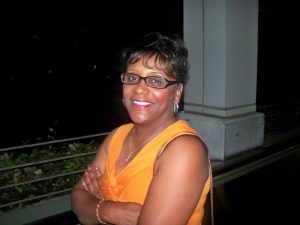 On the court, the Richmond Elite are off to a good start.
The team is 11-4 and is ranked in the ABA's top 24. Games run from November through March.
Patterson hired George Lancaster from Highland Springs to run the team.
Its first home game, at Highland Springs High School in November, drew between 600 and 700 people. Attendance averages between 300 and 400, Patterson said.
Patterson would not share player salaries, revenue figures or profit projections.
"I just know that it has been a challenge," she said. "Any business starting off is a challenge."
The team makes money from ticket and merchandise sales and fundraising events. It is working on landing corporate sponsorships and possibly looking at a deal to get some of the games broadcast on local cable TV, Patterson said.
"We do a little bit of everything to bring in money," Patterson said. "We're here to stay."