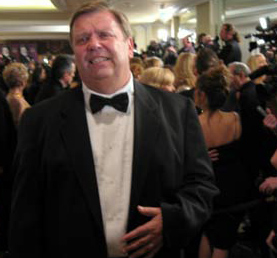 Richmonder John Ross Greer has had brushes with unhappy customers before.
Earlier this week BizSense reported about a client who says Greer took almost $50,000 in exchange for a weeklong rental of a luxury villa, only to be left empty-handed.
Thirty years ago, a tale about Greer and his previous business made local headlines. It was 1981, and a 28-year-old Greer was running Virginia Gold & Silver Trading Co. in Richmond.
The company, according to news reports at the time, sold precious metals such as South African gold coins and bullion.
And some clients didn't get what they paid for to the tune of hundreds of thousands of dollars.
Also unaccounted for at the time, the Associated Press wrote, was Greer.
On March 1, 1981, Greer, who attended the University of Richmond in the '70s, went on the lam and was missing for a year while the FBI searched for him.
Greer eventually turned himself in, claiming to have been living in California and Florida off money he took with him. He pleaded not guilty.
The saga resulted in headlines that read: "He hoped to make a fortune selling metals" and "Missing gold dealer returns to Richmond."
It also resulted in a federal conviction in August 1982 on multiple counts of mail and wire fraud, as well as interstate transportation of stolen goods.
Greer was described in the news like this: "John Ross Greer is pictured by acquaintances as an affable, articulate young man who likes to drop names and who often mentioned Texas billionaire Nelson Bunker Hunt as a friend."
He claimed then that successful investments in casino stocks helped him make the money he used to start the gold and silver business.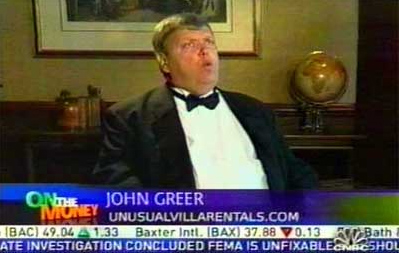 Greer said at the time that he panicked after the precious metals business got in trouble and spent the year on the run trying to raise money to pay back his creditors.
Federal prosecutors said at the time that more than $1 million was taken from customers.
"I've never stolen anything in my life," Greer said upon turning himself in.
"I would like to rectify and explain the reasons that I did the things I did."
The AP story said Greer had plans for a new business venture he believed would raise enough money to pay all his creditors within a few years.
Now, 30 years later, Greer once again finds himself accused of taking money and running with it.
He and his latest company, Unusual Villas and Island Rentals, were sued recently in California Superior Court.
And as he did in the '80s, he says he's working a plan to repay the customer who claims Greer defrauded him.
Although he wouldn't agree to an interview with BizSense, Greer said in emails that he was working a few villa rental deals in Beverly Hills to earn the funds to repay Haber.
He was represented in the '80s by Richmond attorney Michael Morchower.
The plaintiffs suing him in California say he is being represented by John Luxton, a local attorney that shares an office Morchower.
When reached by phone Wednesday, Luxton said he wouldn't confirm or deny any representation of Greer.