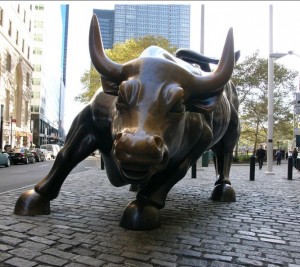 CarMax
President and chief executive Thomas Folliard exercised options for 130,000 shares at $17.20 per share and another 35,000 shares at $16.34 for a total of $2.8 million. He then sold the shares at market price for $33.22 or a total of $5.48 million.
Community Bankers Trust Corp.
The parent of Essex Bank awarded several of its top executives, including CFO Bruce Thomas, General Counsel Jay Oakey, Chief Risk Officer William Saunders and Chief Credit Officer Thomas Townsend, stock options for 25,000 shares at $1.25 per share. The options are good until 2022.
Dominion
The company approved its 2012 Annual Incentive Plan for its top executive officers. Under the plan, each executive would receive a cash bonus equivalent to a certain targeted percentage of their base salary. Chief executive Thomas Farrell would receive a cash bonus targeted at 125 percent of his base salary, which is $1.22 million. The plan is funded based on achieving certain earnings goals.
NewMarket
The company approved bonus payments to its top executives of the following amounts:
$660,000 to President and chief executive Thomas Gottwald; $550,000 to C.S. Warren Huang, president of its subsidiary Afton Chemical Corp.; $325,000 to General Counsel Steven Edmonds; $300,000 to Vice President Bruce Hazelgrove III; and $200,000 to CFO David Fiorenza.