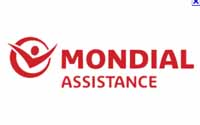 A Henrico travel insurance company is changing its name to that of its parent company.
Mondial Assistance will be known as Allianz Global Assistance.
The company unveiled its new signs Tuesday at its two locations on Parham Road and its Lakebrooke building at Innsbrook.
Allianz, which has operations in 28 countries, has increased its Richmond operations to 900 employees from 213 since 2000. The company expects to add another 100 workers this year.
Last year, Mondial announced that it had leased a five-story office building in Deep Run I — the former Circuit City headquarters — with the aim of combining its office locations on Parham Road and Innsbrook.  The company expects the transition to be complete in late 2012.
"The change to Allianz Global Assistance brings one of the world's largest and most respected insurance brands to the Richmond market," Jonathan Ansell, chairman of Allianz, said in a statement.
Allianz Global Assistance insures 13 million people with its travel and event ticket protection plans.