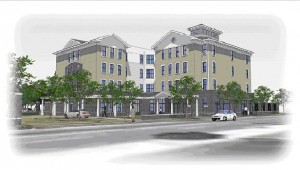 A local developer wants to make a $5 million investment near Virginia Union University.
Willie Lanier Jr. of Lombardy Street Partners last week filed a special use permit for a four-story student housing development at 2300 N. Lombardy.
The project is far from set in stone.
Lanier told BizSense on Thursday that discussions with the surrounding community, including Virginia Union, are ongoing.
"We are very excited to continue discussions on what we believe will be a project that will raise the bar in the area and have a positive impact on the community and the housing options currently available," Lanier said.
As planned, the project would be built from the ground up directly across the street from VUU. Today there is a small commercial structure on the lot.
The 47,000-square-foot, four-story structure will contain 33 units and will house 100 students in a mix of four-, three- and one-bedroom apartments, according to permit filings.
Grant Architects, a Baltimore-based firm, is the architect.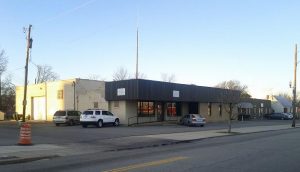 Lanier said he is lining up a lender and construction firm for the project along with a property manager.
Andy Condlin, an attorney with Williams Mullen, is the lead zoning attorney on the development.
Condlin said that the project's design fits with the architecture of Virginia Union and that the school needed more options for student housing.
"We found that a lot of Virginia Union students were renting single family homes in the area, and we think this gives them a more centralized option directly across from campus," Condlin said.