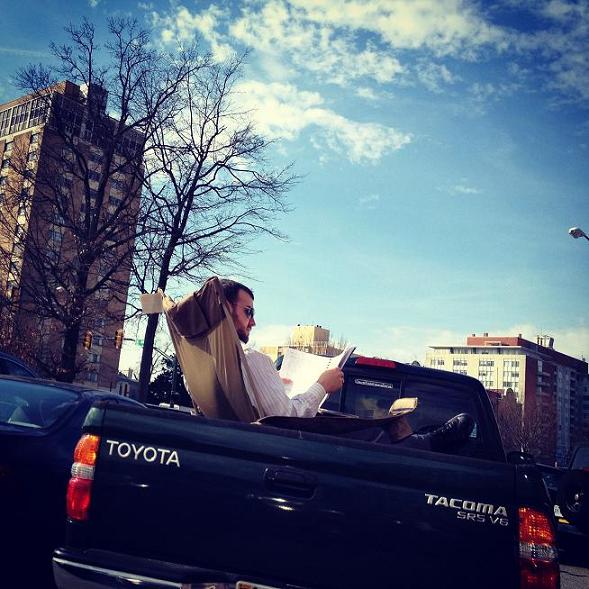 BizSense noticed hits on the site were down slightly when the weather hit 70 degrees on Wednesday…and we think we figured out why.
This worker was spotted going business casual in the parking lot behind RBS headquarters on Adams Street catching up on some light reading and a bit of sunbathing.
He's clearly quite concerned about his afternoon meetings.
The pic was taken by RBS's web-guy extraordinaire and occasional photographer Kamen Gordon.