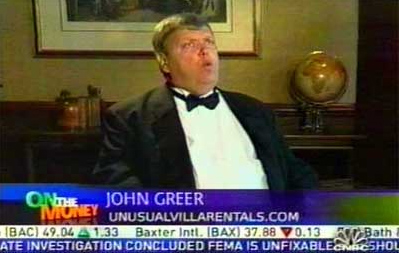 John Ross Greer, a local businessman whose illegal dealings in precious metals made Richmond headlines in the 1980s, ran into the law again last week.
Greer was arrested Feb. 2 by the Richmond Police Department and charged with grand larceny in connection with his latest business venture, a Richmond company called Unusual Villas & Island Rentals that purports to help clients rent luxury villas around the world.
Greer posted bond the next day, according to police.
The arrest stemmed from a fraud claim against Greer and Unusual Villas by one of his clients. That lawsuit, filed in December in California, alleged that Greer and his company took almost $50,000 from a client who was trying to rent a swanky West Coast Villa last year.
According to the suit, Greer cashed the client's checks but didn't deliver what was promised. The Richmond police looked into the case at the urging of the spurned client, Bill Haber, and his representative, Theresa Pisanelli of Connecticut.
At least eight similar complaints against Unusual Villas have been made to the local chapter of the Better Business Bureau.
An email to Greer, who has continuously put off interviews with BizSense, was not returned by press time.
A message left for John Luxton, a Richmond attorney believed to be representing Greer in the civil matter in California, was not returned.
This latest arrest isn't the first for Greer.
He was involved in a highly publicized scandal in the early 1980s connected to his previous company, Virginia Gold & Silver Trading Co.
The saga began in 1981, when Greer, a graduate of the University of Richmond, was 28.
According to news reports at the time, the company sold precious metals such as South African gold coins and bullion.
Like now, some of Greer's then-clients claimed they didn't get what they paid for to the tune of hundreds of thousands of dollars.
Facing federal charges, Greer went on the run for a year. When he eventually turned himself in to the FBI, he claimed to have been living in California and Florida off money he took with him, according to news reports.
He was convicted in 1982 in federal court on seven counts of mail fraud, seven counts of wire fraud and six counts of interstate transportation of stolen property. He was sentenced to five years in prison and three years of probation.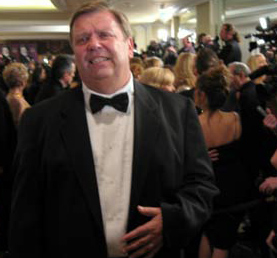 His Unusual Villas venture has been around for some time.
The company's website boasts access to high-end villas in such ritzy spots such as Bali, St. Barts and the Galapagos.
Greer runs the company out of his North Hamilton Street home and managed to get himself and the company plenty of publicity over the years without his past bubbling to the surface.
Until now.