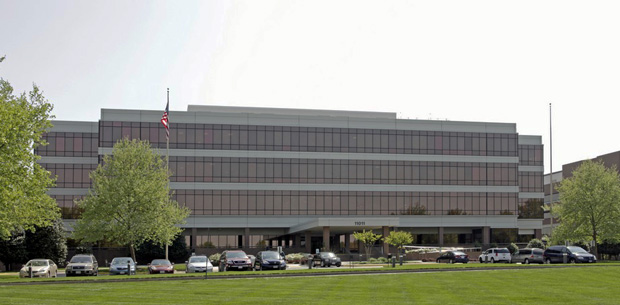 The shrinking tobacco industry will mean more vacancy in the Innsbrook area, at least temporarily.
Richmond-based conglomerate Altria is moving out of about 200,000 square feet of office space at the WestMark One office building near Innsbrook this year, the company confirmed Tuesday to BizSense.
The parent of Philip Morris will relocate most of the employees from that building to the headquarters building near West Broad and Forest Avenue, Altria spokesman Ken Garcia said.
Garcia would not say whether cuts announced in October had anything to do with Altria's decision to leave the property, nor would he say how many employees would be relocating.
"The employees at the WestMark One property are in product distribution and client services, but I'm not going to specify beyond that," Garcia said.
The company announced late last year that it was cutting about 15 percent of its Philip Morris salaried workforce, which at the time meant mostly office workers, not factory laborers.
Altria has signed an agreement with CBRE to find a new tenant, Garcia said. CBRE has 211,000 square feet at WestMark One listed on its website for $15.70 per square foot per year.
Brokers from CBRE did not return a call for comment by deadline.
The move comes at a time when the Innsbrook submarket was rebounding back to health. In a recent report, commercial brokerage Cushman & Wakefield | Thalhimer put the vacancy rate for the Innsbrook submarket at 16.5 percent. That fell from closer to 30 percent at the end of 2009. The fourth quarter report said that companies leased more than 1 million square feet of Class A office space in 2011 in the Innsbrook submarket. Mondial, SnagAJob, SunTrust and Capital One all signed leases.
CBRE, which uses a slightly different methodology, puts the overall vacancy rate in the Innsbrook market at 24 percent. That number does not count Mondial's lease of all five floors of Deep Run I.
Mark Douglas, senior vice president at Cushman & Wakefield | Thalhimer, said that the overall trend is positive absorption in the Innsbrook submarket and that big names are looking at it for office space.
"WestMark One, WestMark Two and Deep Run III are the last big blocks of space in that market," Douglas said. "If a couple of those come off the market, the overall vacancy rate will be closer to 10 to 11 percent."
The other building at WestMark is vacant. In 2009, MeadWestvaco moved its headquarters out of WestMark Two. The building has been empty since. It is listed on the Cushman & Wakefield | Thalhimer website for $18.75 per square foot per year.
Deep Run III has 382,600 square feet listed for $18 per square foot per year.