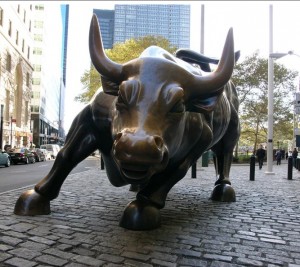 Apple REIT Ten
The downtown-based REIT closed on the purchase of a 103-room Homewood Suites hotel in Gainesville, Fla., for $14.55 million. With the acquisition, Apple REIT assumed an existing loan secured by the hotel with an outstanding balance of $13.1 million.
Apple REIT Ten also paid $9.8 million for Sunbelt-TNT LLC, an entity that owned a newly constructed TownePlace Suites by Marriott hotel in Nashville.
Brink's
Interim President and CEO Thomas Schievelbein received 6,373 shares at no cost. He then sold 2,320 shares for $29.03 each, a total of $67,350.
Dominion
The company's top executives each received thousands of shares of restricted stock at no cost as part of an incentive compensation plan. President and CEO Thomas Farrell received 69,417 shares from the plan. He owns more than 950,000 shares of Dominion stock.
Dynex Capital
Director Barry Igdaloff bought 1,600 shares for $9.12 each, or a total of $14,592.
Eastern Virginia Bankshares
The parent of Eastern Virginia Bankshares reported net income of $217,000 for the fourth quarter, a big improvement from an $8.1 million loss in the same period of 2010. For 2011, the company reported net income of $281,000 compared with a loss of $12.3 million in 2010. Its total assets were $1.06 billion at year's end, down from $1.19 billion at the end of 2010. The bank's non-performing asset levels dropped to $37.78 million, down from $39.31 million at the end of 2010. It had $829.51 million in total deposits, down from $868.14 million the previous year. Its total loans also dropped to $734.53 million at year's end from $774.77 million in 2010.
First Capital Bancorp
The parent of First Capital Bank reported fourth quarter net income of $236,000, up from $142,000 for the same period in 2010. For 2011, First Capital reported a net loss of $3.8 million, compared with a $2.9 million loss in 2010. It said the loss for the year was primarily due to hits it suffered on several non-performing loans and foreclosed property during the second and third quarters. Its total non-performing assets at year's end were $25.33 million, down from $26.52 million in 2010. Its total assets reached $541.7 million, up $5.7 million. Its total loans fell by $25.2 million to $361 million. Its total deposits jumped to $440.2 million, up $13.3 million.
Franklin Financial Corp.
The parent company of Franklin Federal Savings Bank said it made a profit of $1.8 million for the quarter ending Dec. 31. That's down from $2 million the same period of 2010. Its total assets were $1.08 billion, up from $980 million. Its loan portfolio shrank to $461.8 million from $476.6 million. Its total deposits fell from $653.1 million to $628.4 million.
MeadWestvaco
Senior Vice President Bruce Thomas exercised options for 20,000 shares at $9.08 each, or $181,000. He then sold the shares at market price for a total of $605,000.
Owens & Minor
President and CEO Craig Smith exercised options 25,000 for $19.96 per share or $499,000. He then sold the shares at market price for $30.77, or a total of $769,250.
Union First Market Bankshares
Director Douglas Caton bought 1,383 shares for $14.30 per share.
Universal Corp.
The company declared a quarterly dividend of $0.49 per share of common stock payable May 14 to shareholders of record at the close of business April 9.
Universal also declared a quarterly dividend of $16.87 per share on its Series B 6.75% Convertible Perpetual Preferred Stock. It is payable March 15 to preferred shareholders of record as of 5 p.m. March 1.
Xenith Bankshares
The parent of Xenith Bank elected Michael Mancusi to serve on its board of directors. Mancusi is a financial consultant in Washington and a former examiner at the Office of the Comptroller of the Currency, a federal bank regulator.