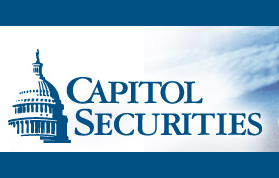 Glen Allen-based brokerage firm Capitol Securities Management continued its growth spurt this week by expanding further into the Washington/Maryland market.
Bellamah, Neuhauser and Barrett Inc., a broker-dealer based in Silver Spring, Md., merged with Capitol Securities, the companies announced Tuesday.
Capitol Securities has been steadily growing since about 2006, when it began attracting employees from competing firms, including Richmond-based Anderson Strudwick.
The company this month announced its first office in Charlottesville, which is made up of three former Anderson Strudwick employees who left as it was being acquired by Sterne Agee.
This latest deal is at least the second time a small broker dealer has combined into CSM.
Bellamah, Neuhauser and Barrett was founded in 1952. It manages more than $250 million in customer assets.
That book of business will be combined into CSM's $3.5 billion in assets under management.
Capitol Securities was founded in Washington. It moved its headquarters to Richmond in 2006.
It produced about $30 million in revenue in 2011. It has about 235 employees and offices up and down the East Coast.