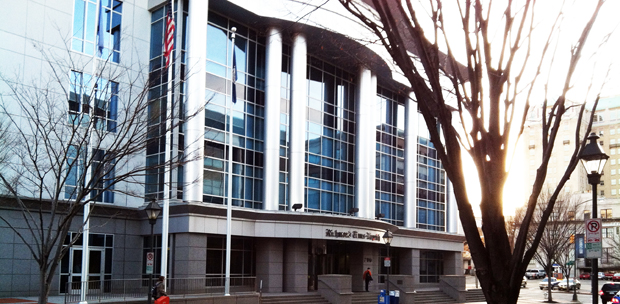 Richmond-based Media General, the parent company of the Richmond Times-Dispatch, said Wednesday that it is considering selling some of its newspapers.
The company said in a news release that it had been contacted by potential buyers but did not say which properties were up for sale.
Media General spokesman Ray Kozakewicz said he would not comment on which papers had been the subject of inquiries, nor would he comment on any "specific newspapers, markets or size of newspapers" up for sale.
Media General has been looking for ways to cut expenses and raise cash for more than five years, during which its stock has dropped to $5 from $40.
The company forced employees to take 15 unpaid days off in the second half of last year, a move it said would save $9 million. That came on top of 15 unpaid days in 2009. It also laid off 165 workers last year at its Florida operations in Tampa.
The company, which has been in Richmond for more than 100 years, lost $74.3 million in 2011. That came on the heels of losses of $22.6 million in 2010 and $35.7 million in 2009.
In 2011, almost half of the $616 million in revenue came from print media, with the rest coming from the broadcast and digital wings.
Media General CEO Marshall Morton said in a company-wide email obtained by the insider news blog Romenesko that the decision to shop his newspapers around for buyers was prompted in part by a number of newspaper sales in 2011 that led the company to believe it could get good money on a sale.
"In the latter part of 2011, a number of transactions were completed for local media properties, including newspapers, at valuation levels that have not occurred in a number of years, certainly not since the economic downturn began," wrote Morton. "This is a positive development for the industry."
The company has been working to renegotiate a $363 million loan that is due in March 2013. The loan carries with it provisions that force the company to maintain certain levels of debt, revenue and expenses. Selling newspaper assets could bolster the company with cash and help satisfy lenders during the refinancing process.
Media General is not the only Virginia-based media company to look to sell assets. In 2008, Norfolk-based Landmark Communications said it was putting itself up for sale. So far, it has only sold the Weather Chanel — it still runs the Roanoke Times, the Virginian-Pilot and, in Richmond, Style Weekly.
Media General said it hired investment banking firm J. Solomon Company to evaluate the possible sale but said there was no guarantee that any of the properties would be sold.
Media General has sold print publications before. In 2009, it sold the Richmond-based Virginia Business Magazine to a private investor group, also out of Richmond.
BizSense reporter Michael Schwartz contributed to this story.