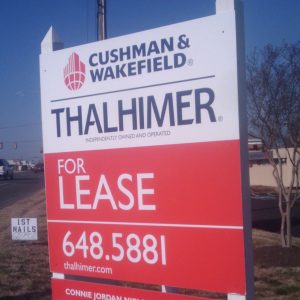 A Richmond-based commercial brokerage is pushing farther south.
Cushman & Wakefield | Thalhimer on Thursday expanded into South Carolina. The firm bought Coppedge & Tison and hired on its principals John Coppedge, John Tison and Edward Kercher, who will serve as regional vice presidents.
All told, the acquisition adds eight brokers and one administrator to the Thalhimer payroll.
Thalhimer CEO Paul Silver would not say how much the firm spent on the acquisition, which included offices in Greenville and Charleston.
"We've know the principals of that firm for some time," Silver said, "and we share similar cultures and business practices."
The expansion gives Thalhimer a Mid-Atlantic footprint in most major markets between Washington and Atlanta, including Raleigh, Charlotte, Virginia Beach, Richmond and Fredericksburg.
The expansion comes on the heels of last year's expansion into Charlotte and Raleigh.
Thalhimer now has about 125 brokers in 10 offices in the Mid-Atlantic and more than 300 employees.
And Thalhimer isn't the only firm expanding into the Carolinas. Last February, Commonwealth Commercial expanded into North Carolina, opening an office in Greensboro.