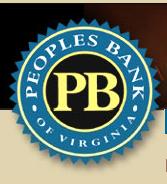 After a decade in business, Richmond-based Peoples Bank of Virginia is being acquired by a larger competitor hungry for more deals.
Bluefield, Va.-based First Community Bank on Thursday announced a deal valued at $40.6 million that would bring the Peoples Bank of Virginia into its fold and give it an expanded presence in the Richmond market.
It's the first local bank deal of 2012 and the first M&A action among Richmond banks since last summer, when Xenith Bank went on a buying spree for the local assets of Paragon Commercial Bank and the former Virginia Business Bank, which was shut down by regulators.
The Peoples deal will be First Community's third acquisition since 2008. It bought Tri-Stone Community Bank in Winston-Salem, N.C., in 2009 and Mooresville Savings Bank in Mooresville, N.C., in 2008.
And First Community chief executive John Mendez said the bank has its eyes peeled for more acquisitions, including in Richmond.
"First Community is a growing, inquisitive company, so we're looking for partners around our four-state footprint," said Mendez. "Virginia and Richmond are priorities for us."
Peoples is a privately held institution. As part of the acquisition, its shareholders, for every share they own, will receive $6.08 per share in cash and 1.07 shares of First Community's publicly traded holding company, First Community Bancshares.
The boards of directors of both companies have unanimously approved the deal. It must still be approved by the shareholders of Peoples and by regulators. It is expected to close this year.
First Community has $2.16 billion in assets but not a huge presence in Richmond. It has five branches in the local market and about $77.29 million in local deposits, according to the most recent figures from the FDIC.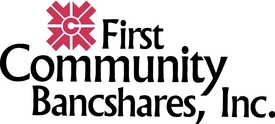 First Community came to Richmond in 2003 by acquiring the former CommonWealth Bank. It has 55 branches in Virginia, West Virginia, North Carolina and Tennessee.
Peoples Bank of Virginia, founded in 2002, has four branches in the Richmond market and $285.8 million in total assets.
The deal brings together two stable banks.
Peoples remained profitable through the recession, a rare feat among local banks over the past few years.
Peoples made a profit of $2.09 million in 2011, in part by keeping bad loans in check. It ended the year with just $5.1 million in past due and non-accrual loans out of about $185 million in total loans, according to reports it filed with the FDIC.
First Community turned a $19 million profit in 2011 and quickly returned to profitability after a big loss back in 2009. It had $31 million in non-performing assets at the end of 2011, according to its year-end report filed with the SEC.
Both have also remained well capitalized during the downturn.
"We feel like we form a solid bank," Mendez said.
Peoples Bank focuses on small business customers and commercial lending. Mendez said it would retain that focus after the deal closes and would also look to grow its presence as a retail bank with more branches.
The acquisition of Peoples will give First Community a total of nine Richmond branches. Mendez said the bank might look to grow that number either through acquisition of another bank or just individual branches.
"We'll continue to be alert to opportunities in and around the Richmond market," Mendez said. "We do need additional full service branches there."
It will also look to grow the local presence of its wealth management and investment services divisions. First Community's Trust and Wealth Management Divisions manages $873 million in customer assets.
Following the merger, Peoples Bank of Virginia chief executive Jim Atkinson and president Quentin Corbett will remain involved in bank in some capacity.
Atkinson did not return calls for comment.
Mendez said Corbett and Atkinson would take "leadership and development" roles and would stay on for at least three years.
As for the rest of Peoples' staff, Mendez said the details are being worked out, but he expects First Community will retain "virtually all" Peoples employees.
Richmond-based investment banking firm Davenport & Co. served as financial adviser to Peoples for the deal. It received legal representation from LeClairRyan.
Sandler O'Neill + Partners advised First Community on the deal and received legal counsel from Bowles, Rice, McDavid, Graff and Love of Charleston, W.Va.