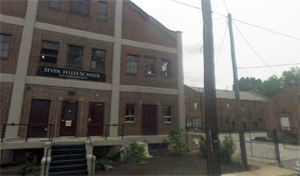 The founder and head of a private Richmond school for boys has resigned.
David Dorsey, who started the Seven Hills School on Overbrook Road in 2001, sent a letter Monday to students and parents saying that he is leaving immediately. Dorsey did not answer a call to his cell phone for comment on Tuesday.
"For the past eleven years, I have been working incessantly on the school's founding and development. This place and its people have been my utmost pride and joy. While this constant attention to Seven Hills has put the school on solid ground and rightly set for a bright future, it has taken a toll on me," the letter said.
The school, which has an enrollment of about 80 boys in grades five through eight, sent out a letter Tuesday saying that Dagan Rowe would lead the school as interim head.
Seven Hills brought in $869,000 in revenue in the 2009 fiscal year, according to its most recent tax filings.
Dorsey was paid $83,000 in salary with $18,000 in other compensation in 2009, according to tax filings.
Tuition at the school is around $12,600.