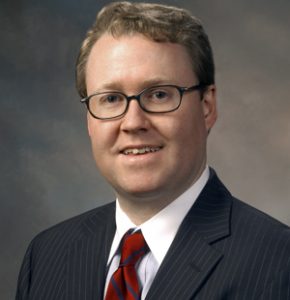 Make way for another commercial brokerage in town.
Atlanta-based Apartment Realty Advisors hired away CBRE broker Wink Ewing.
Drew White, one of the principals at ARA in Northern Virginia, said that the company intends to open an office in Richmond but that for now Ewing would be attached to the Tyson's Corner office.
"We have millions of dollars worth of properties for sale in that market, and hiring Wink gives us coverage," White said.
Ewing, 39, said he joined ARA because he wanted to focus on multifamily housing.
"[ARA Mid-Atlantic principals] Drew White and Mike Marshall have been dominating apartment brokerage in Southern Virginia.," he said, "and when they started ARA Mid-Atlantic, I knew it was time to pursue the opportunity."
The Mid-Atlantic office opened last summer. White and Marshall were hired away from Cushman & Wakefield.
Ewing gave notice at CBRE on March 14 and is leaving at the end of the week. Ewing said he'll have 12 properties to broker in Richmond and Hampton Roads when he starts.
ARA Mid-Atlantic has sold more than $1.3 billion in multifamily property in Virginia, according to a statement from the company.