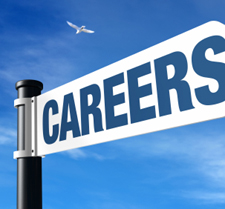 Departures
Michael Dolan, chief administrative officer of CarMax, will retire effective July 20.
Brad Marrs, co-founder of law firm Meyer, Goergen & Marrs, has left the firm.
Hires/promotions
Law
David Reed, David Duval and Mark Mill joined Spotts Fain as shareholders. All were formerly partners at Williams Mullen.
Dana M. Isaacoff joined Williams Mullen as chief information officer. Prior to joining Williams Mullen, Isaacoff served as vice president and principal for Seligmann Consulting and chief information officer for Elephant Insurance.
Real estate
Daniel Schmitt will become president and chief operating officer of HHHunt in June 2013. David E. Reemsnyder will retire that summer. Schmitt joined HHHunt in 1989 as a project manager and since 1996 has served as general manager of HHHunt Communities. He has an MBA from James Madison University and attended Randolph-Macon College as an undergraduate.
Kenneth D. Harrell joined Eagle Construction as controller. Prior to joining the firm, Harrell was controller of Schmidt Construction. He attended the University of Colorado.
Jennifer Barnes joined Eagle Construction as senior accounts payable specialist. Prior to joining Eagle, she served as senior accounts payable specialist for Crawford & Company. Barnes attended Augusta State University.
Debbie Herzog was promoted to assistant controller at Eagle Construction. Herzog joined the firm in January 1999.
Chris Rice joined Eagle Commercial Realty as senior vice president. He was formerly senior vice president at CBRE.
Architecture
Anne Hart was promoted to strategic market analyst at H&A Architects. She was formerly an associate of the firm.
Insurance
Thomas Lakin joined MidSouth Assurance as an account executive.
Technology
Lisa Fracker joined Networking Technologies and Support as a receptionist.